My last full day at the hotel and I finally manage to partake in their "semi-buffet style" breakfast. It translated to a set plate with all the beverage and soup you want. Unfortunately, I had to rush to finish it since I spied my tour van parked outside 30 minutes earlier than expected.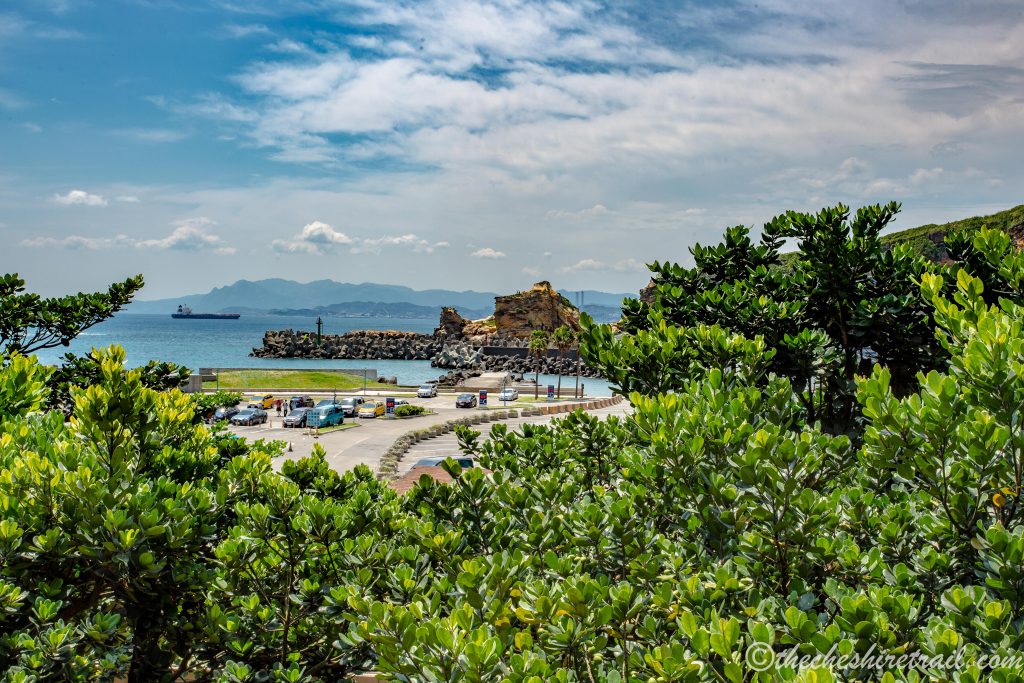 After getting everyone picked up, we headed to Yehliu Geopark where there were interesting rock formations by the beach. Note: bring sun protection and plenty of water. The rocky beach tends to reflect heat and makes the temperature much hotter than the surrounding area. I found a path leading to a staircase with a gazebo at the top of a rise and a view of the beach below. There's a waterpark across the way from the geopark if you have the rest of the day to cool down. Otherwise, the local 7-11 has a rest area upstairs with central AC.
mushrooms

a ship

candles

turtle

looks prehistoric

like a road among the rocks
There are some waterfalls by the main road on the drive up to Jiufen. If you're self-driving there, make a quick stop.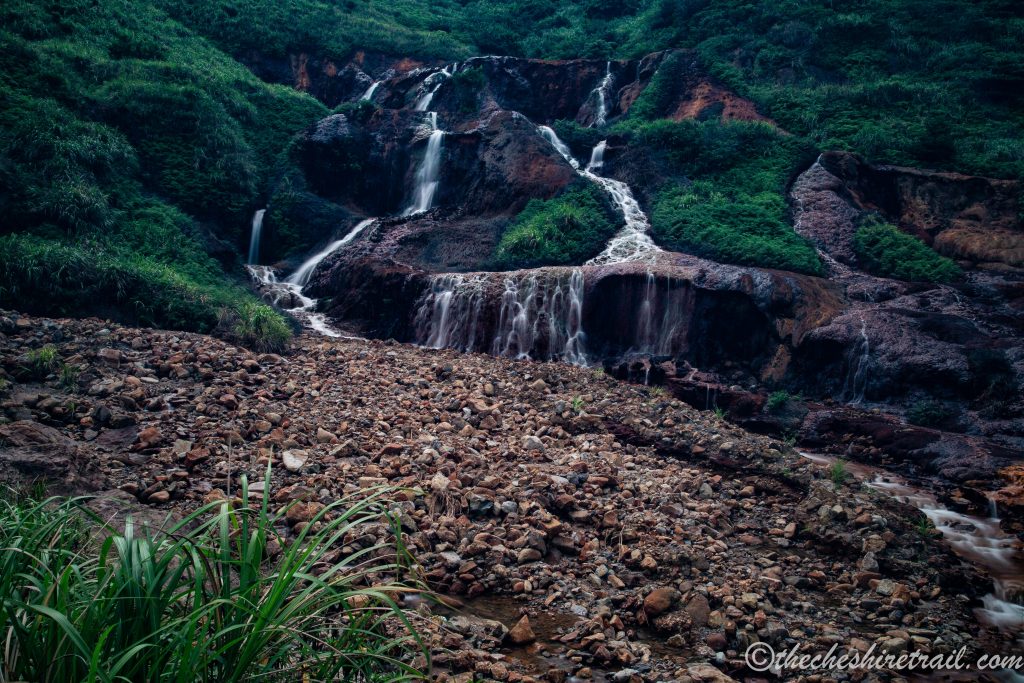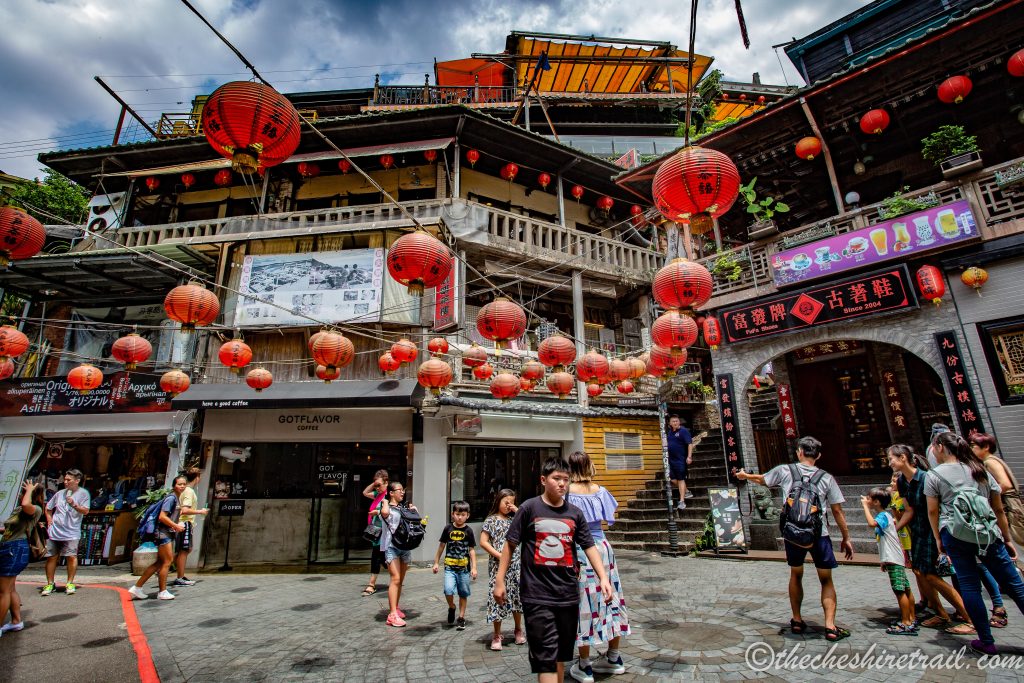 Exploring Jiufen involves stairs. Lots. Of. Stairs. Make sure you try the stuffed honey pancakes and the grilled mushroom. Also, a refreshing iced milk tea beverage always helps. If you are a Studio Ghibli fan like me, you can channel your inner Chihiro Ogino and explore after dark. Watch out for the spirits and don't let No-Face follow you home. I didn't get to stay the night since our tour group had more places to see. I'm saving that adventure for my return visit.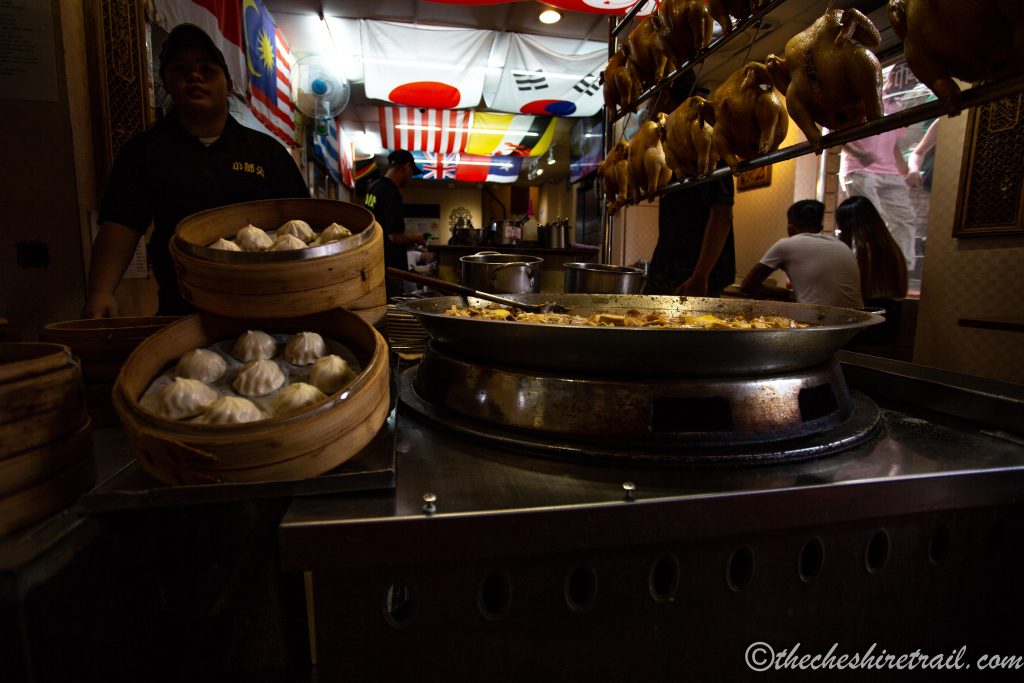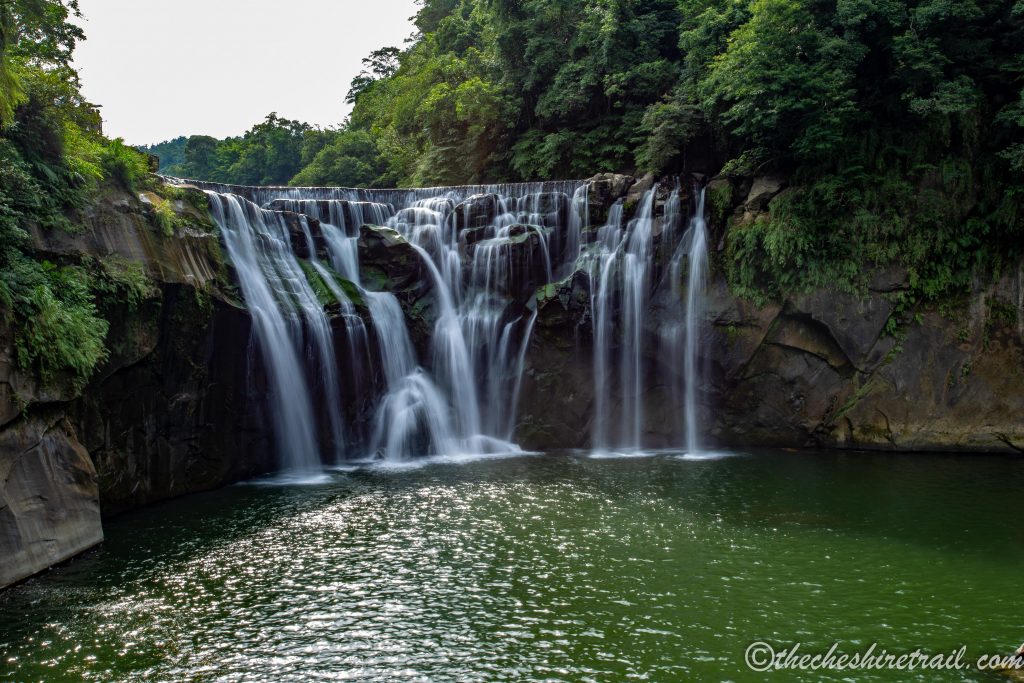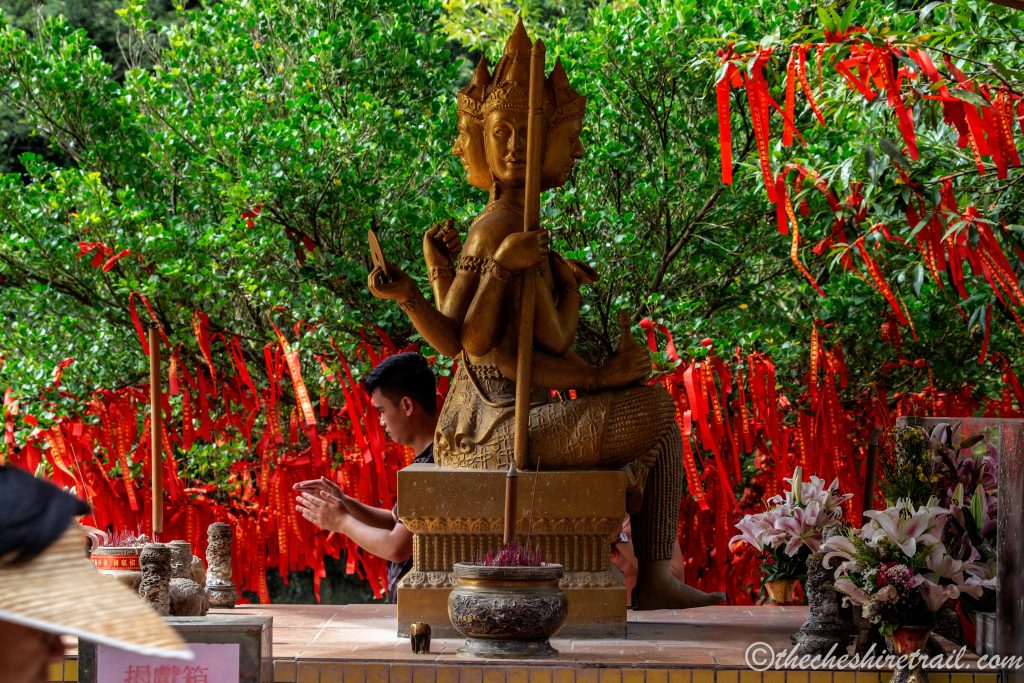 Before heading back to Taipei, we stopped at Shifen. There's a trail that leads to a gorgeous waterfall before you reach the town. Shifen itself is a small village by a set of train tracks with plenty of touristy shops. If you squint a little, you can almost imagine travelling back in time to when the mines were still functional and life was so much simpler. The town's main street is lined with shops that sell snacks, cold drinks, and souvenirs. Here you can write wishes on a paper lantern and float it up to the sky. I wished sincerely for more adventures and the requisite good health and happiness. It was a nice ending to my tour. I walked around up and down the main drag and by the train tracks but it seemed pretty obvious all the other shops were selling the same things so I decided to pass up on the heat and humidity and decided to relax in the van.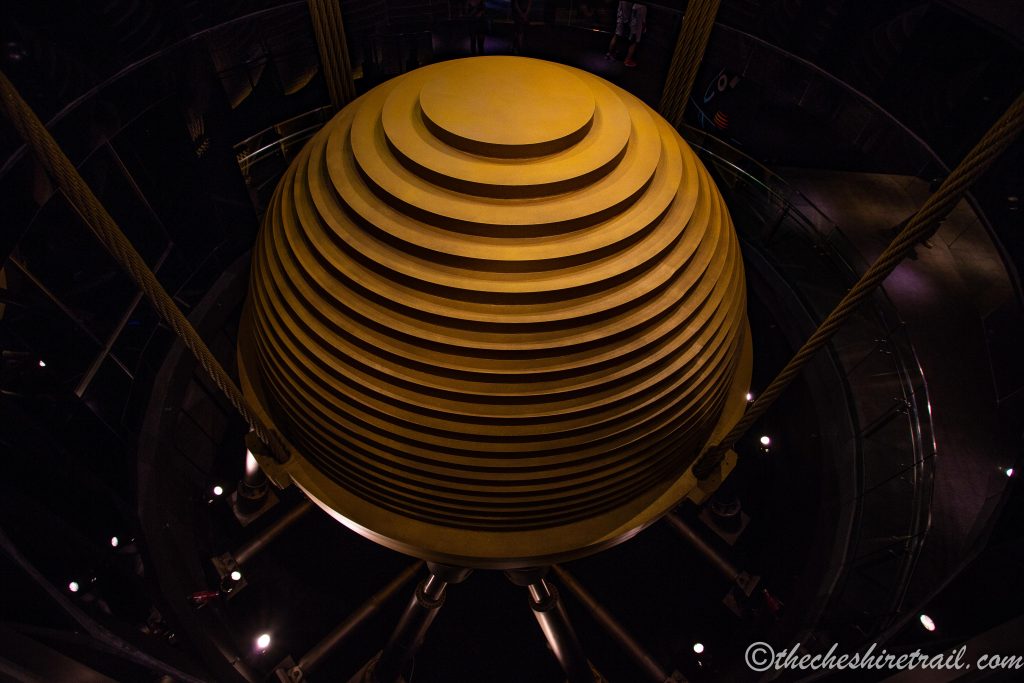 On the way back, I asked to be dropped off at the Taipei 101 Building. I bought the Privilege Pass(about $40 and costs twice as much as a regular ticket). If you don't want to wait in line forever to get up there, it's worth the spend. You also get savings coupons for shops and a special gift if you buy something from the gift shop. Don't forget to check out the gem shop. It's a nice place to buy gifts and souvenirs, and a little shiny thing for yourself as well. Also, check out the damper ball and go upstairs for access to the outdoor walkway if weather permits. I'm trying to establish a travel tradition of going to the highest viewpoint of every destination for a "golden hour" evening shot so I hung around the view deck waiting for sunset and the golden hour for some awesome "from high on up" shots.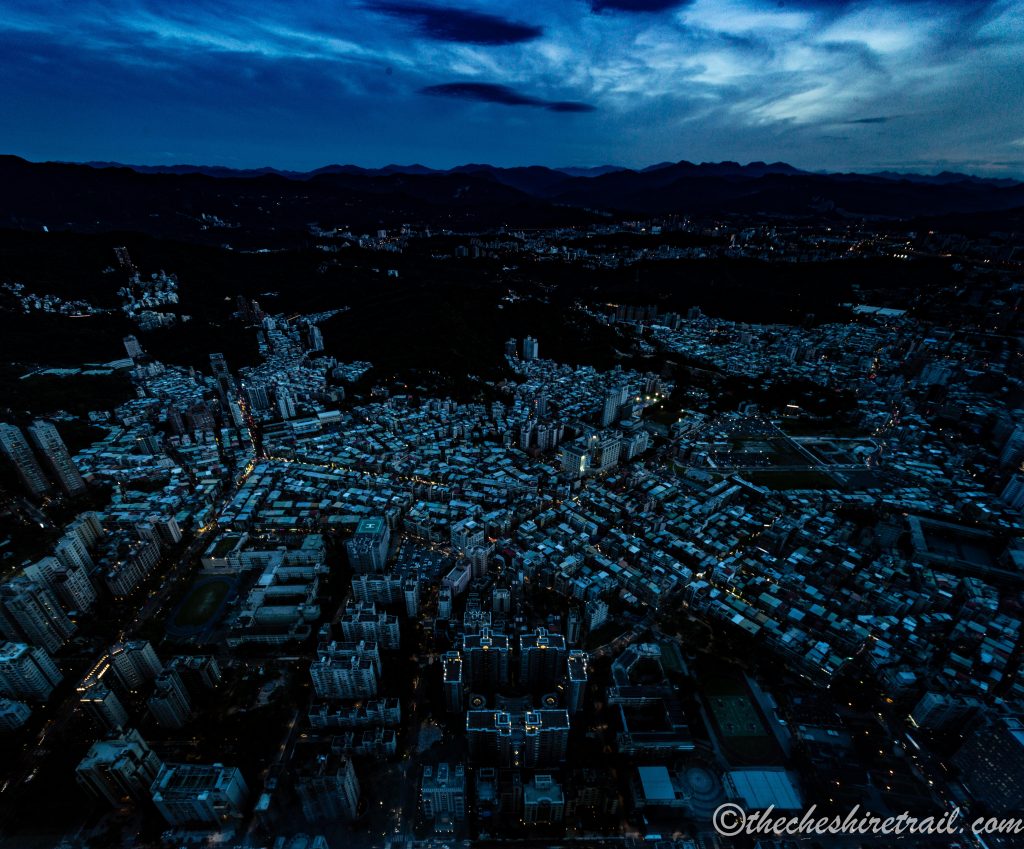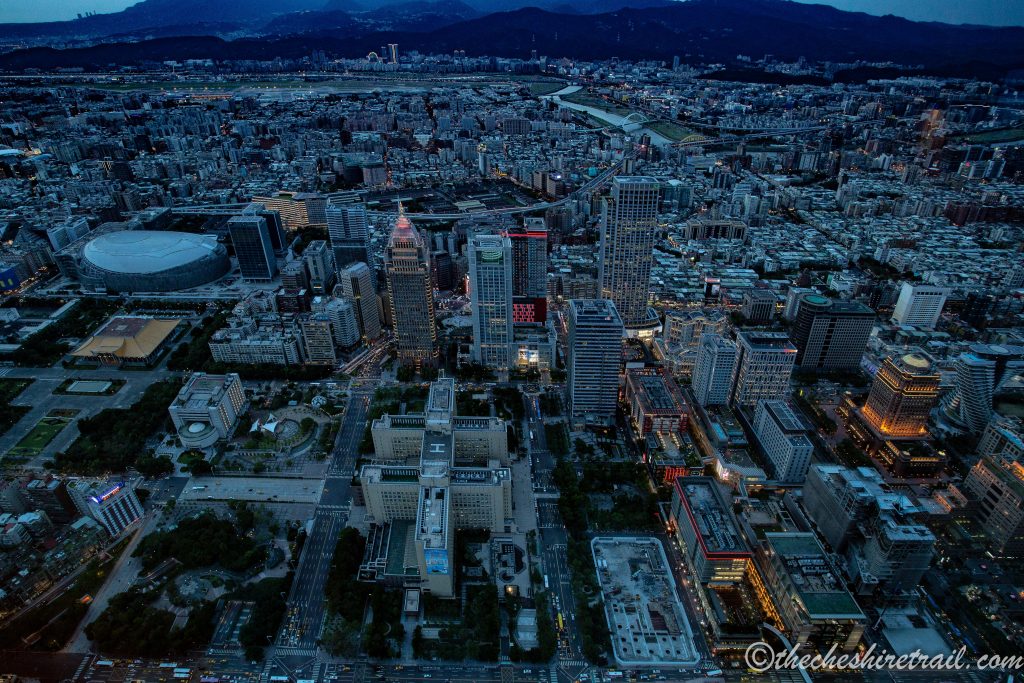 The bottom 5 floors are home to shops much like in a typical mall with high end shops as well as stores for plebeians like you and me. I didn't really spend a whole lot of time window shopping since there wasn't anything overly unique on sale that I wouldn't be able to buy online. I ate my dinner at the food court downstairs before taking the MTR back to Shilin and to my hotel (there is an MTR station downstairs inside the building).
I spent the rest of the night packing and getting ready for my flight to the Philippines to see my family. The next day, I woke up early and checked out of the hotel. The desk staff was kind enough to call me a cab to the airport. And just like that, off I went to my next adventure.