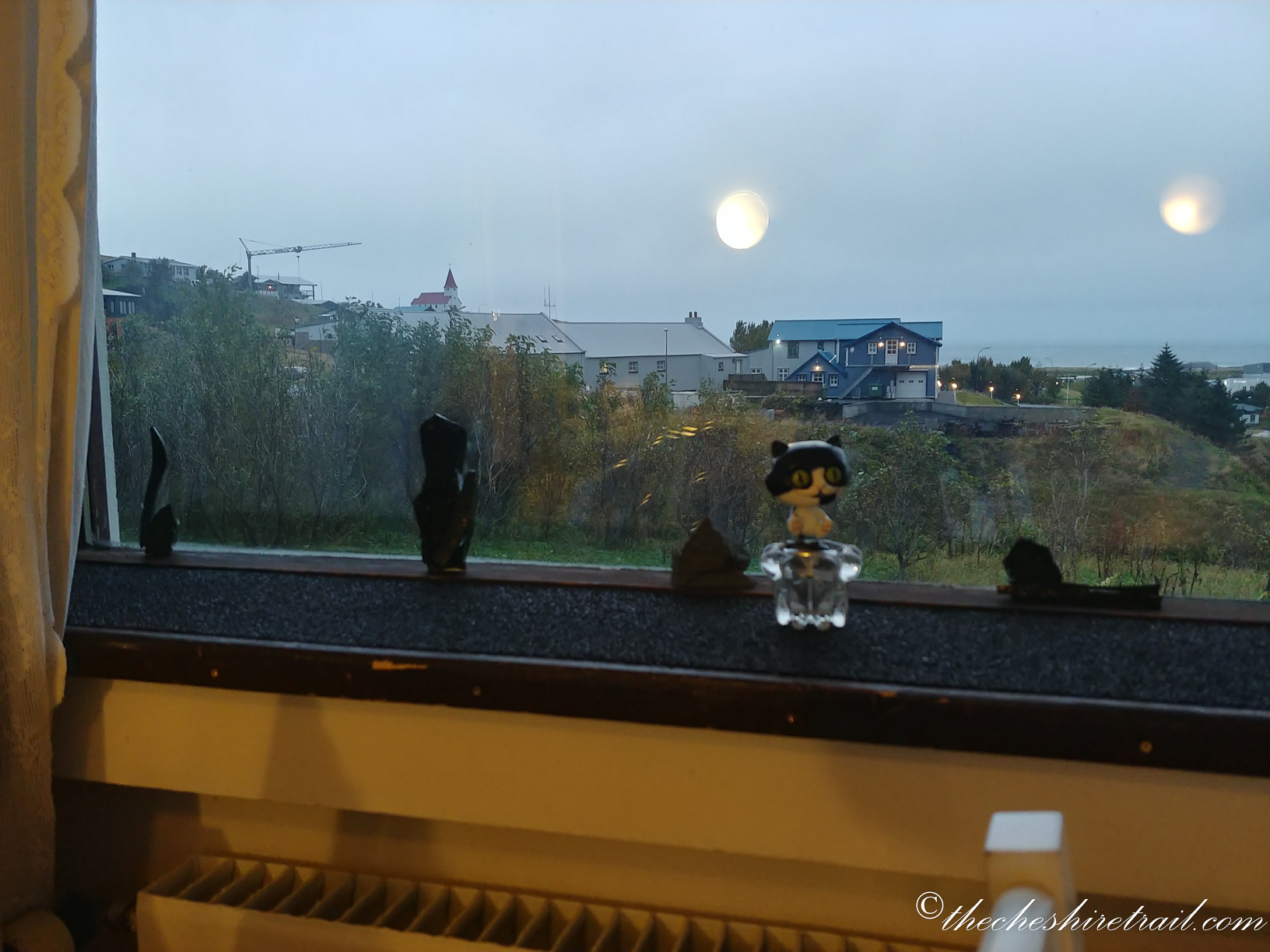 The morning light filtering through the window woke me up. I packed up my stuff and loaded my bags back in the car. There was breakfast this morning. It was typical Icelandic tourist breakfast fare similar to yesterday. As usual, I loaded up on the breakfast buffet and even managed some hot water in my thermos for some coffee on the road.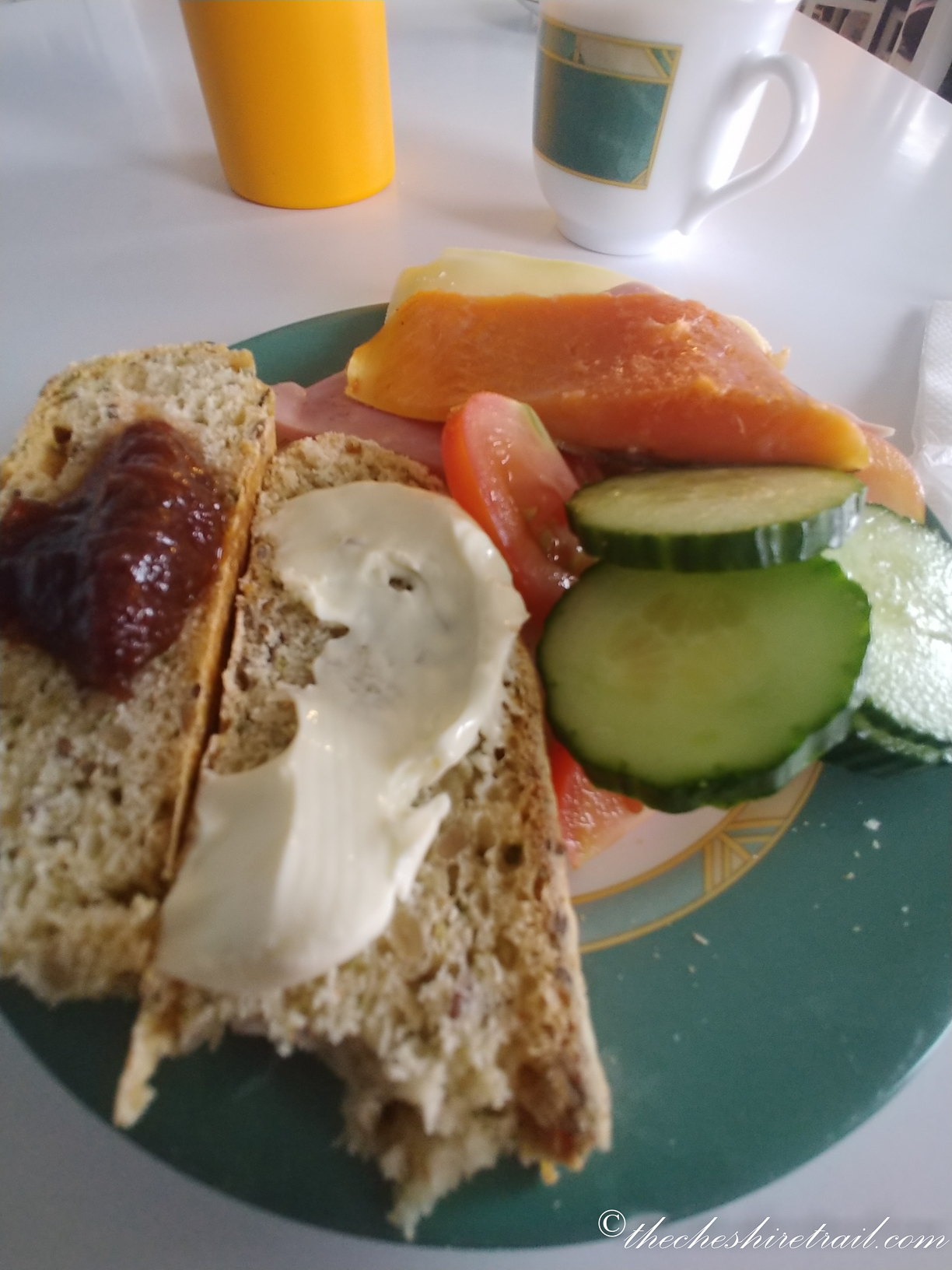 My next stop was Fjaðrárgljúfur Canyon. I have never heard of the place and had no idea what it was going to be like. However, at this point, any place I have stopped has been gorgeous. This one involved some driving on rocky roads down lush green meadows. The day was becoming quite drizzly but this time I was a bit more prepared. I managed to find a grocery bag to keep my camera dry. Today is off to a good start.
Parking at the bottom parking area that my saved directions led me to meant there was some uphill hiking. Thankfully, my ankle was beginning to feel much better. My hiking shoes were helping keep it steady as I ambled up the trail. The Aleve I took after breakfast was also beginning to kick in. Making it to the top of the canyon, I was rewarded with an amazing sight. I could see across the canyon and could spy a waterfall somewhere among the cliffs. Everything was covered in green. Rock formations reminiscent of secret caverns leading to fairy lands made me feel like I was in a scene from Lord of the Rings. I was half-expecting to run into Arwen or Elrond or even Tom Bombadil.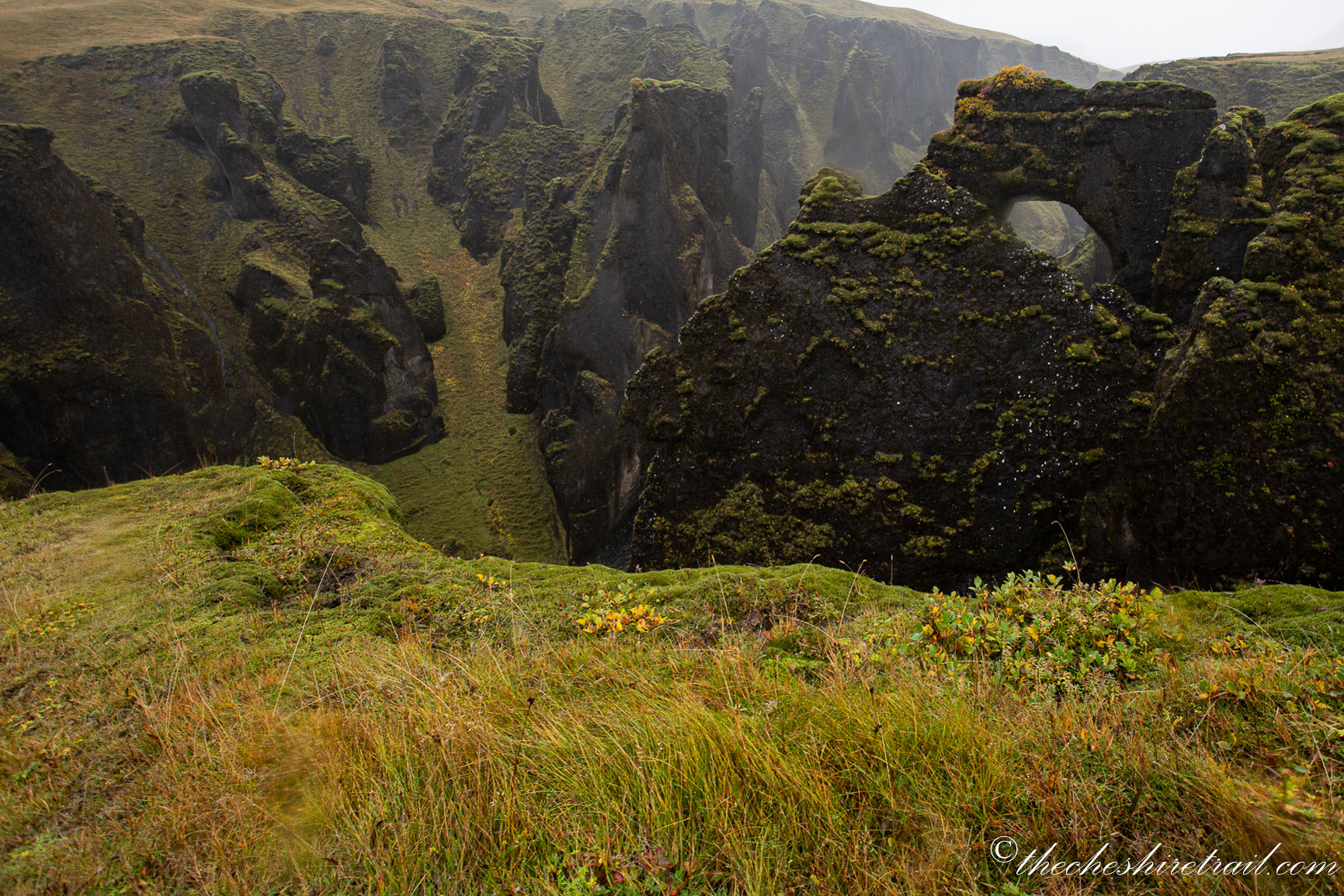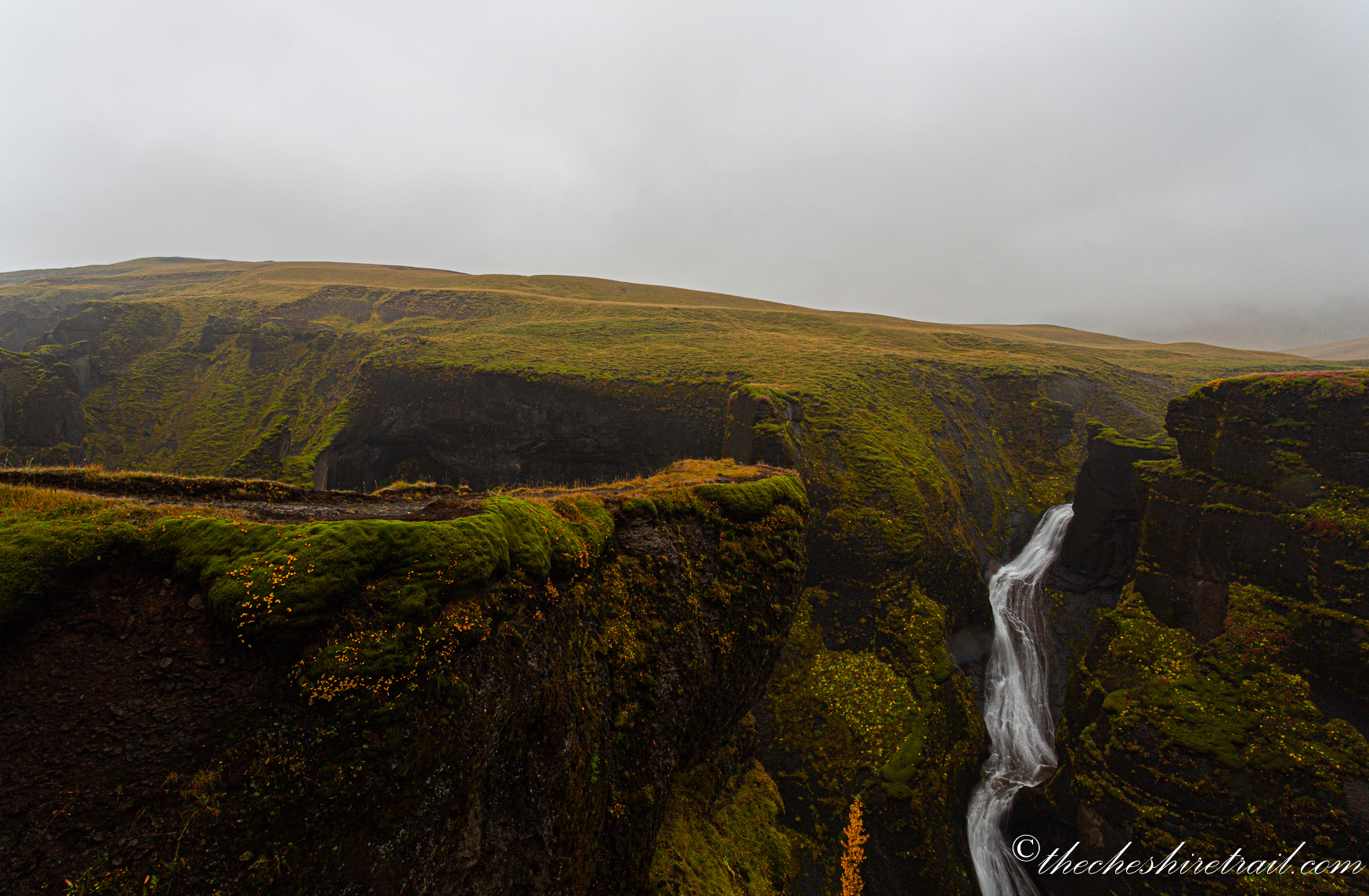 After I walked around the trail at the top of the canyon, I decided to head out to my next stop. I stopped at the nearby down to gas up and buy some road snacks and drove through the foggy morning to Vatnajokull National Park. Along the way, I drove through miles and miles of lava field on both sides of the road. Lava fields covered in moss and fall-colored foliage. It was hard to keep my eyes on the road. Despite the thick fog , I could still see enough to appreciate how even a seemingly empty expanse can be so beautiful.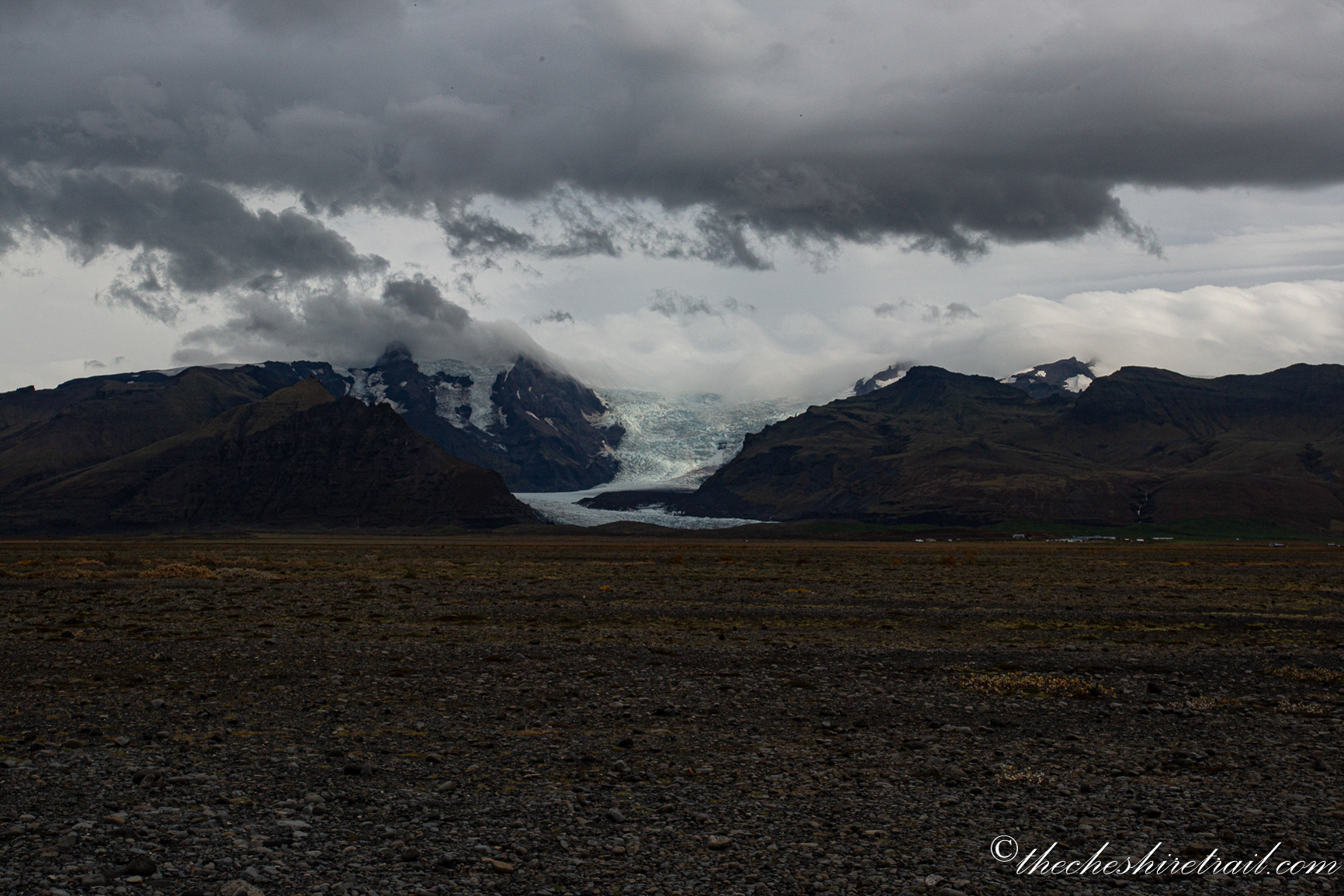 Eventually, as the day grew warmer, the fog burned off enough that I could see the glacier from miles away. I managed to find a roadside stop where I was able to park my car and snap some photos.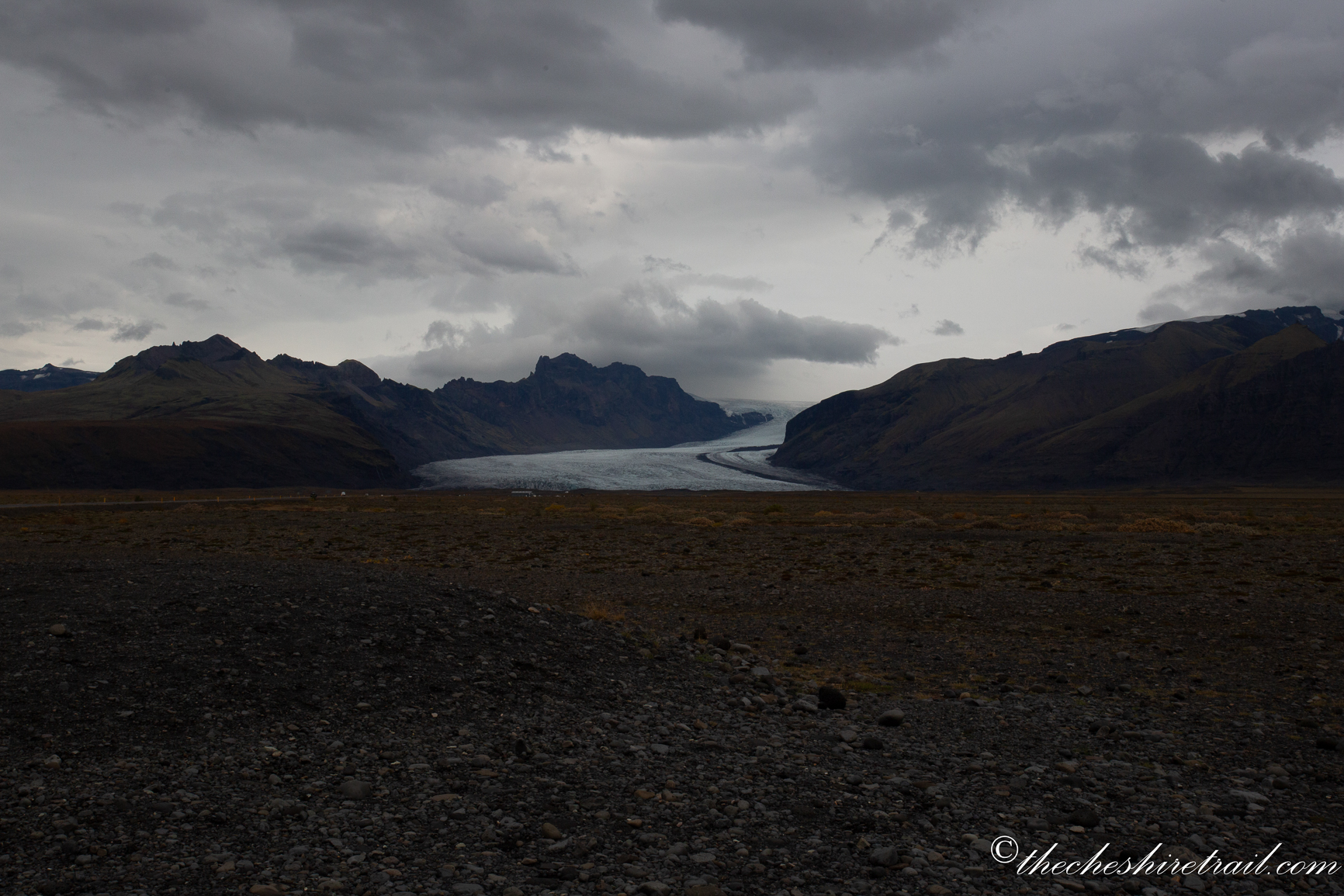 When I got to the park, it turned out that from there, it would require a bit of hiking to get to the more interesting spots. The maps at the park showed trails to breathtaking waterfalls and rock fields. Since I felt I did not have a whole day to spend here and there were still a few stops to make before tonight's bed, I added the stop to my list of places for my next visit. I did, however, peruse the selections at the information center. I managed to buy some books I know the kiddos will love.
I did not manage to get up close and personal to Vatnajokull but I managed to find a F-road that took me within a short walk of Svínafellsjökull glacier. There's a plaque commemorating a couple of adventurous souls that went missing in the area a few years back. I paid my respects and vowed to be careful. There was barely any tourists in the area so I was able to enjoy some quiet moments and had the glacier to myself. I even managed to hear it calving in the distance.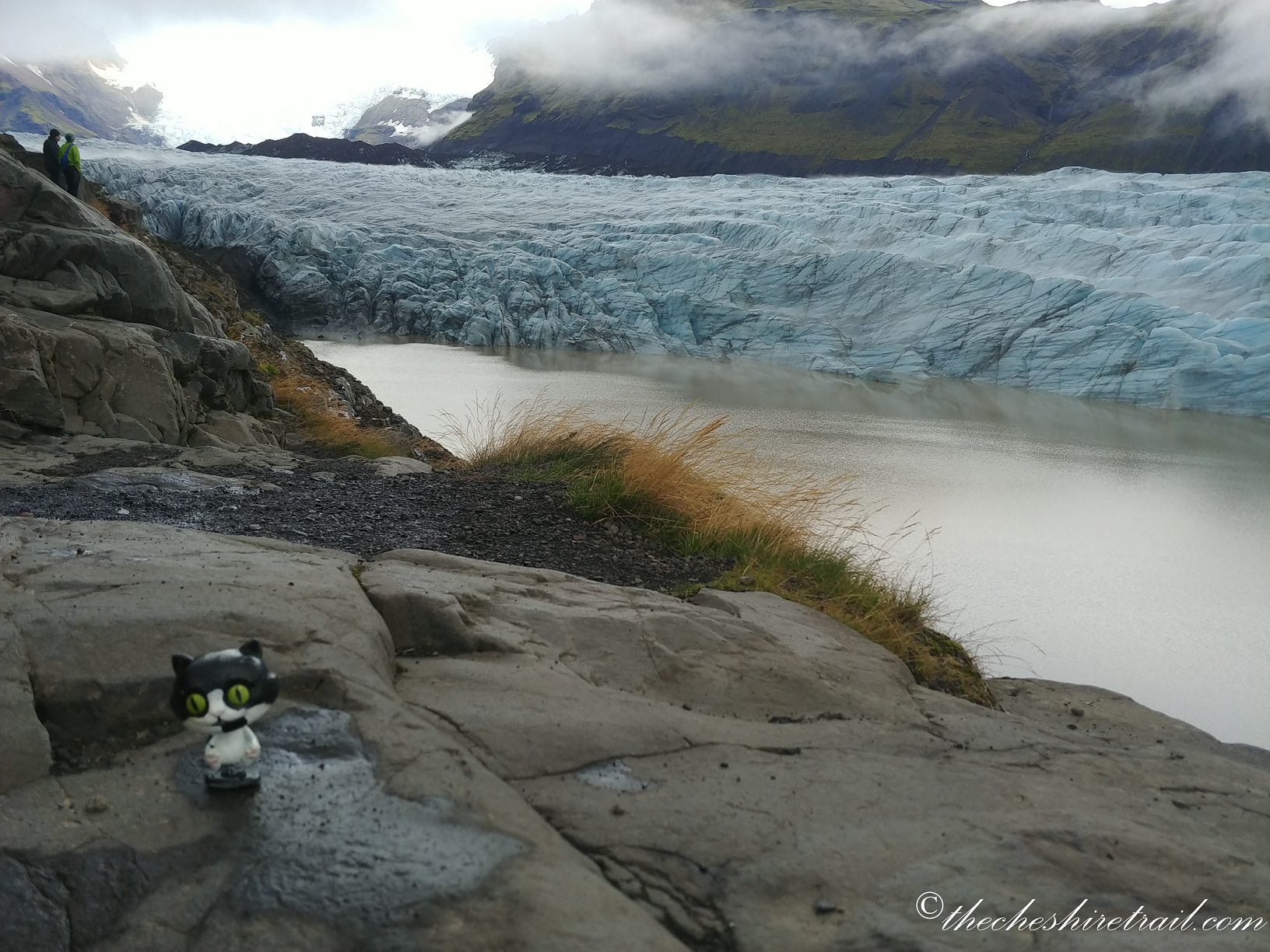 After meditating on the beauty of nature, I got back on the road and decided to do a different kind of soul searching. I headed for Hofskirkja in the tiny town of Hof. It's one of the turf churches scattered all over Iceland. The wind was beginning to pick up but it was still nice and sunny. I managed to have the area to myself for a few minutes before other tourists began to trickle in. It was beginning to get a bit windy for my comfort so I figured I would hole up in the car and have a quick lunch before heading for my next stop.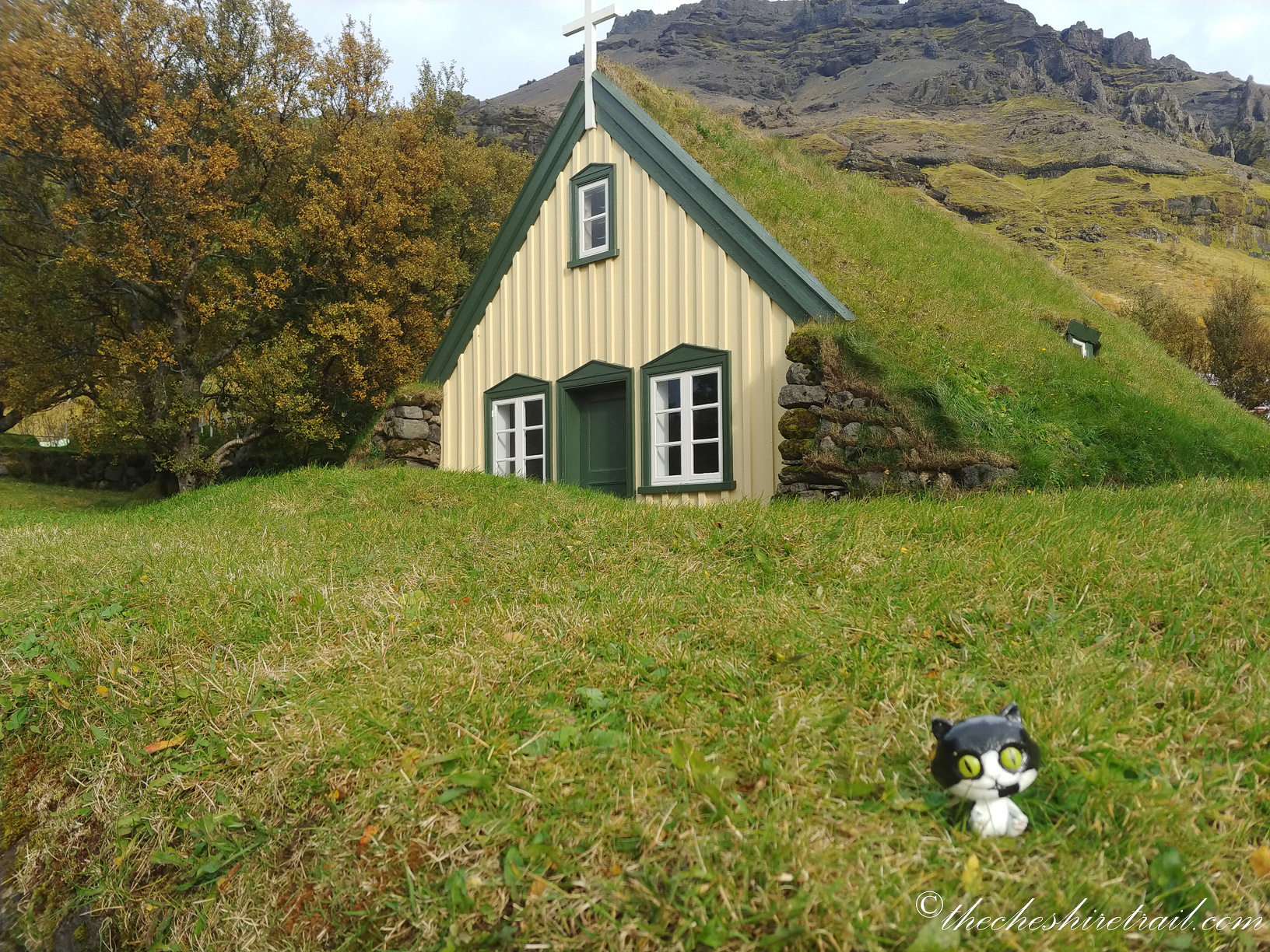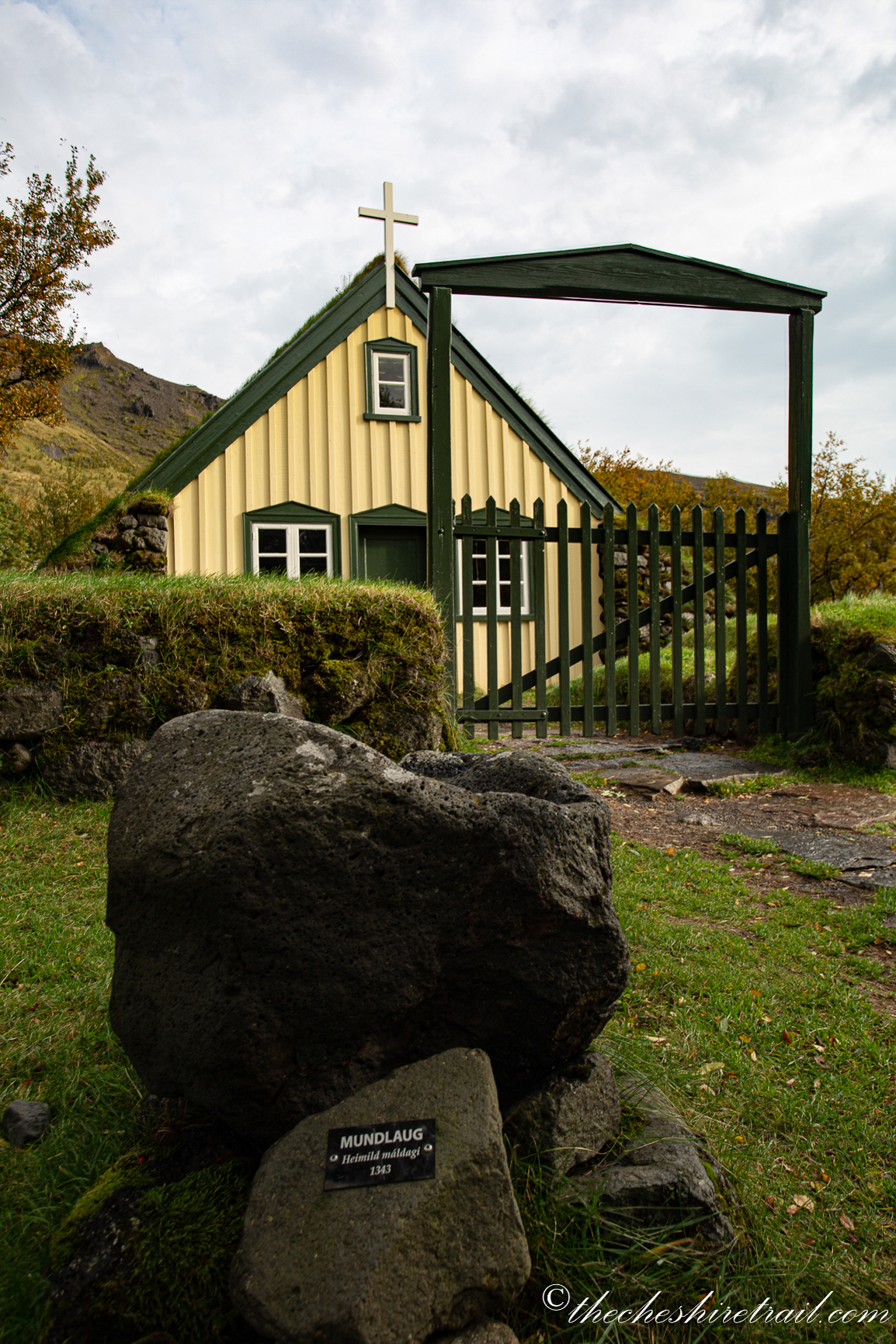 Jokulsarlon Lagoon is another popular tourist stop. The parking lot was full of cars when I pulled up. I was beginning to feel a bit peckish so I bought a hotdog at the parking lot food truck. The lagoon was a nice stop to watch seals playing in the water. From there, it was a short walk to Diamond Beach so I decided to leg it instead of driving the car down and hope for a parking spot. The seashore was littered with ice in all shapes and sizes. It looked like a giant spilled a bag of diamonds on the beach. I'm guessing that's where the name came from.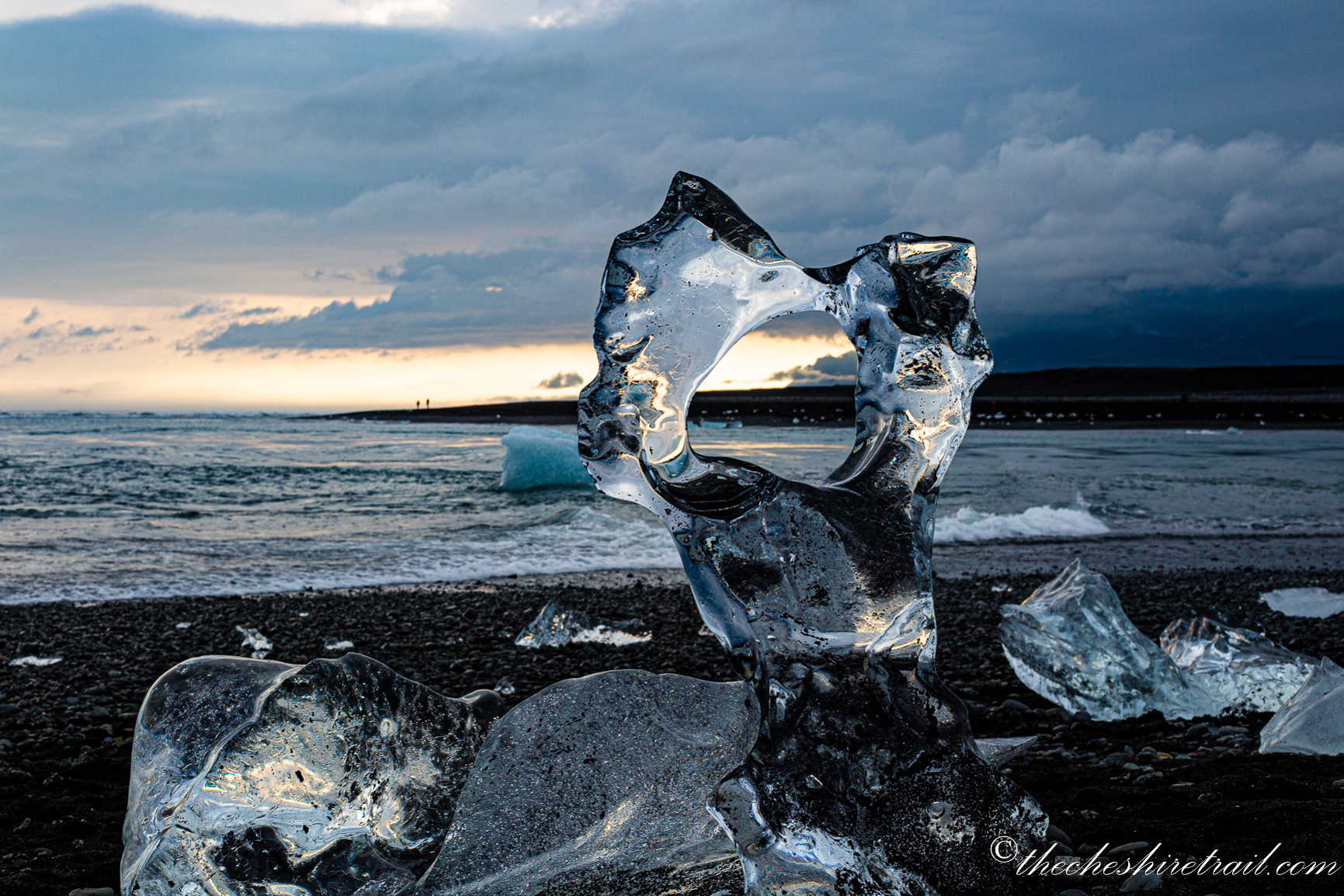 Today did not involve a lot of stops but I had spent more hours on the road than the past 2 days. It was late afternoon by the time I made it to the guesthouse I was staying for the night. The guesthouse turned out to be a sheep ranch. Driving through the farm to the guesthouse in the slowly darkening afternoon reminded me of the sheep farm from Clarice Starling's origin story in Silence of the Lambs. I hope the rooms are cozy… and soundproof.
The farm turned out to be quite adorable. My room had the modern amenities and the bed was quite comfy. This definitely made it to my "must visit again" list. It felt nice to have my own bathroom and shower and be able to lay around in so much space.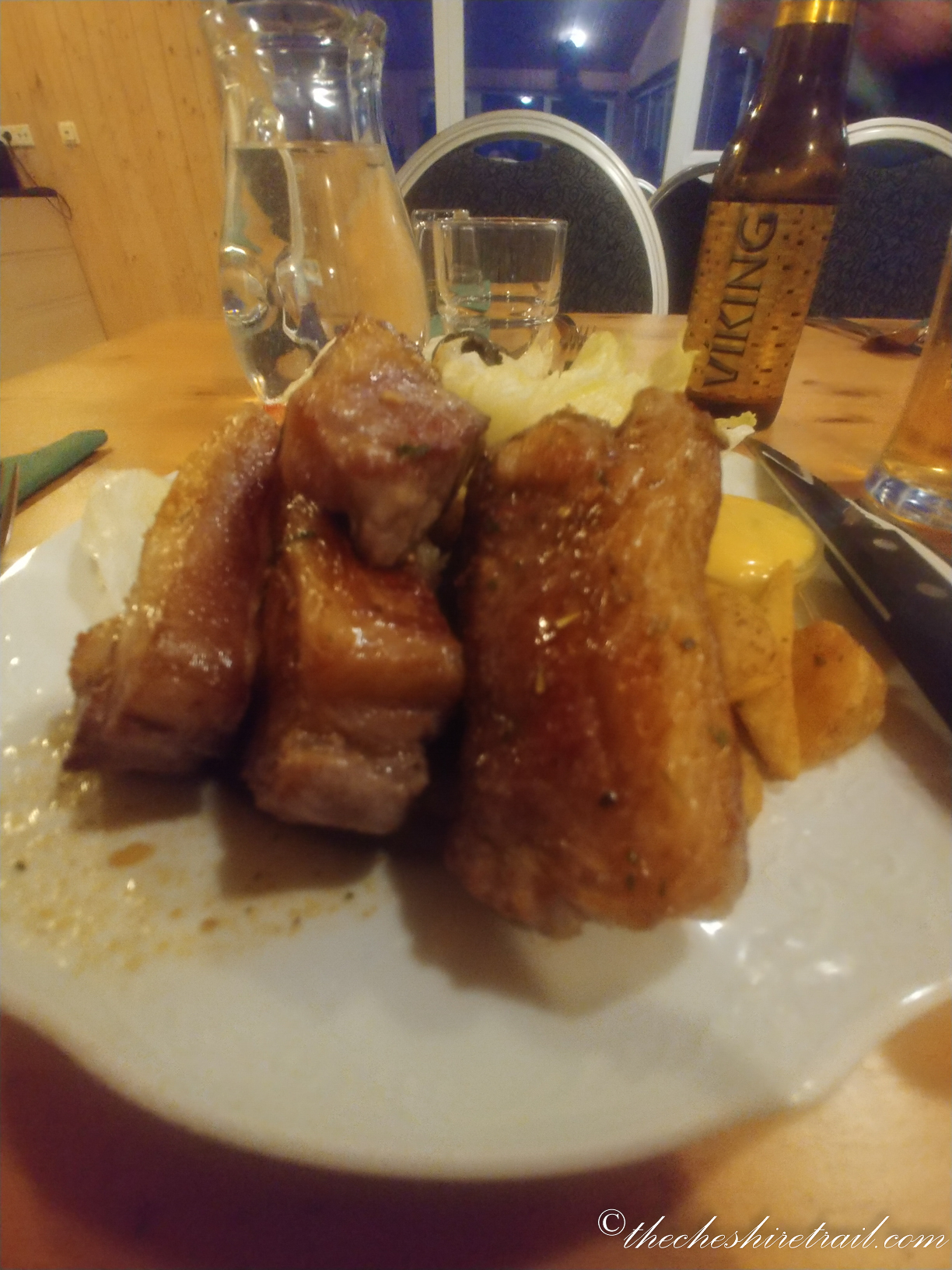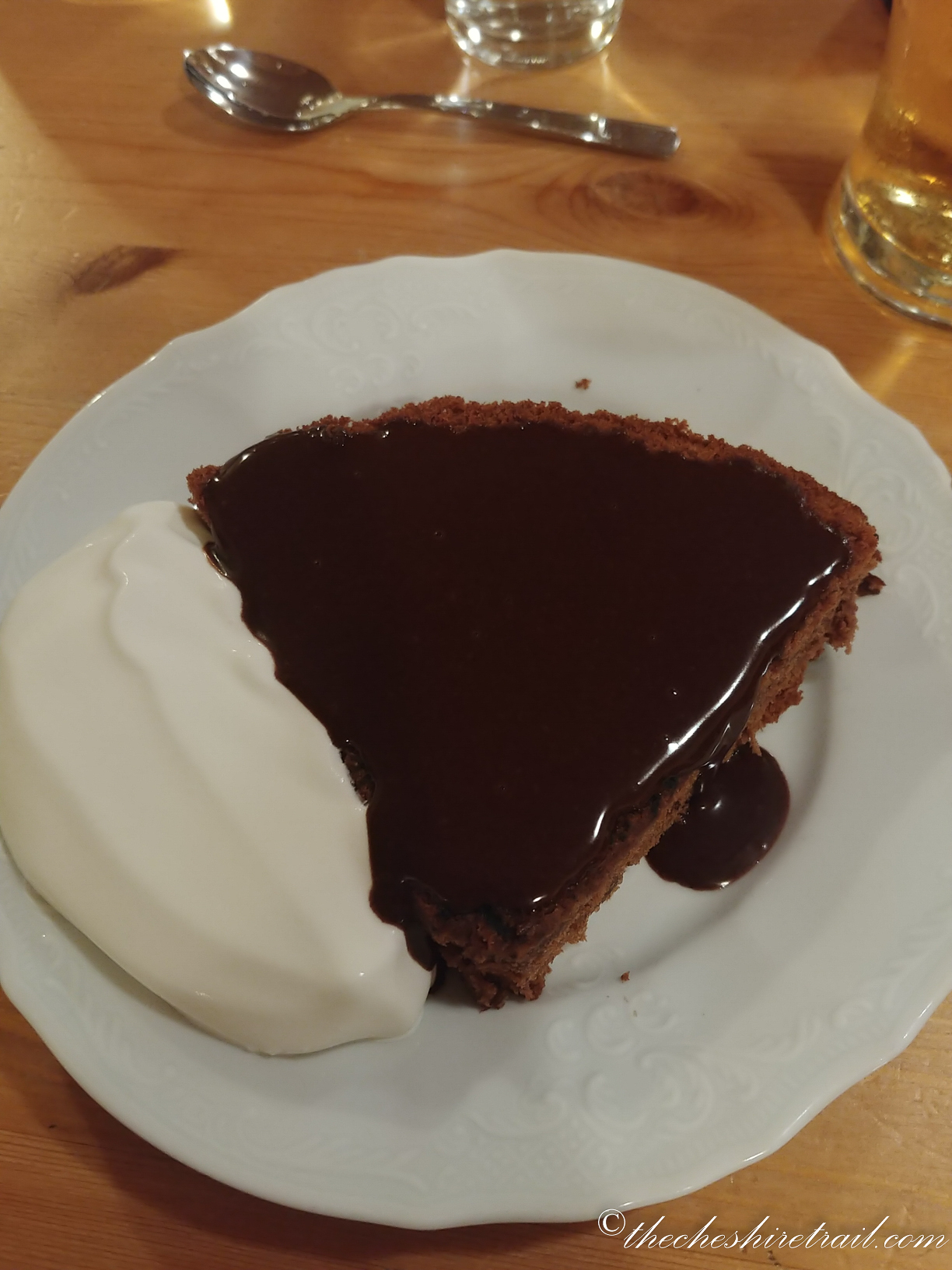 Dinner was amazing. I ordered the lamb (of course), washed down with beer, followed by chocolate cake that the guesthouse owner made earlier that day. It was nice listening to my fellow guests talk about their adventures. Just as the beer was starting to send me off to sleepyville, I headed to my room for some much needed sleep.