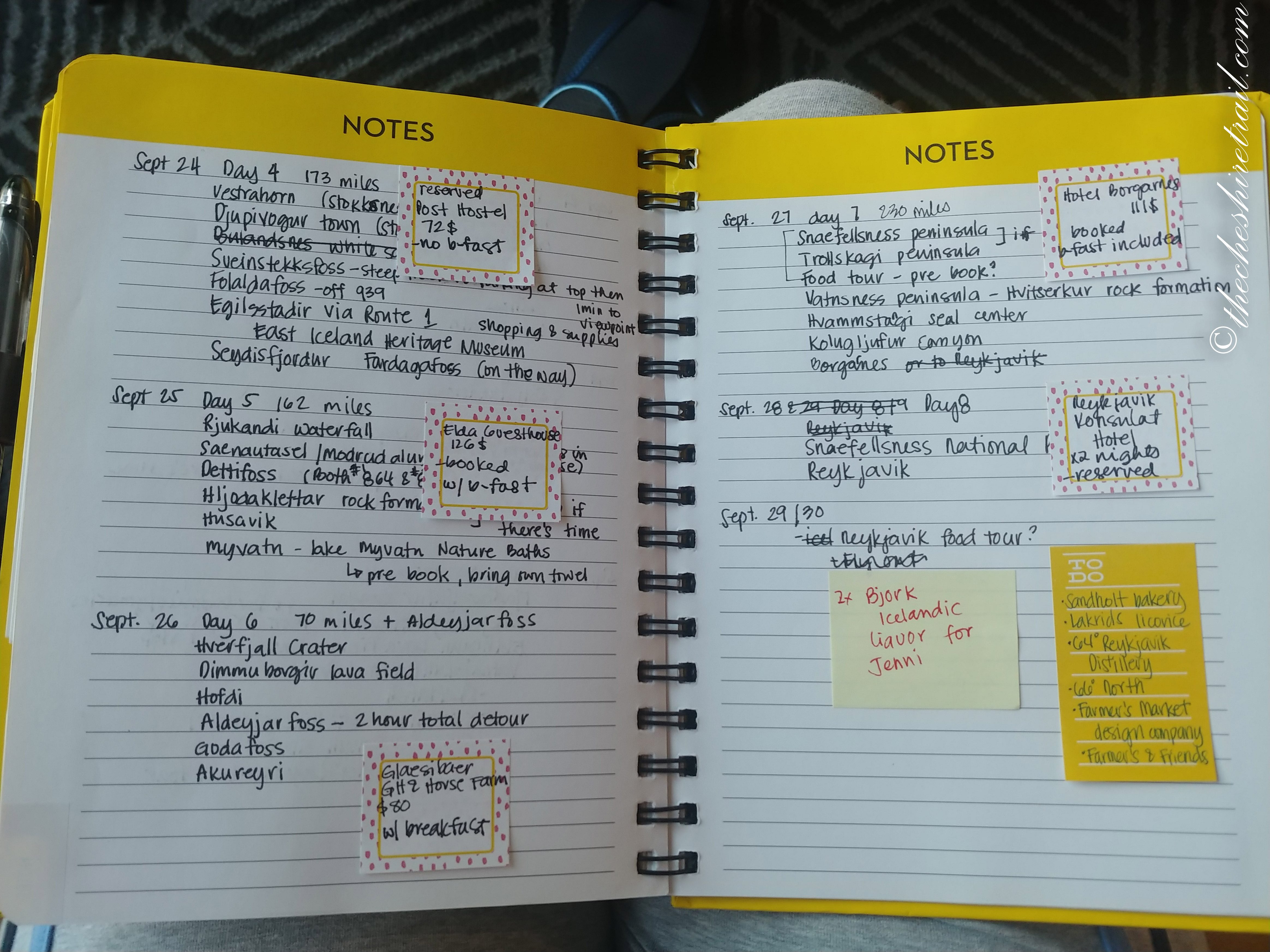 Unfortunately, I suffered a nasty fall while bouldering a few days before I was to leave. I had to rest up my ankle so I could at least hobble with some dignity. I guess I won't be doing much traipsing about during this trip. Lucky for me, by the time I was to leave, the swelling from my ankle had gone down to where I could at least wear shoes. Walking was still painful and I had a significant limp. I reminded myself I had overcome worse things before. So I gritted my teeth, packed my bags, and boarded the plane for an 8 hour plane ride.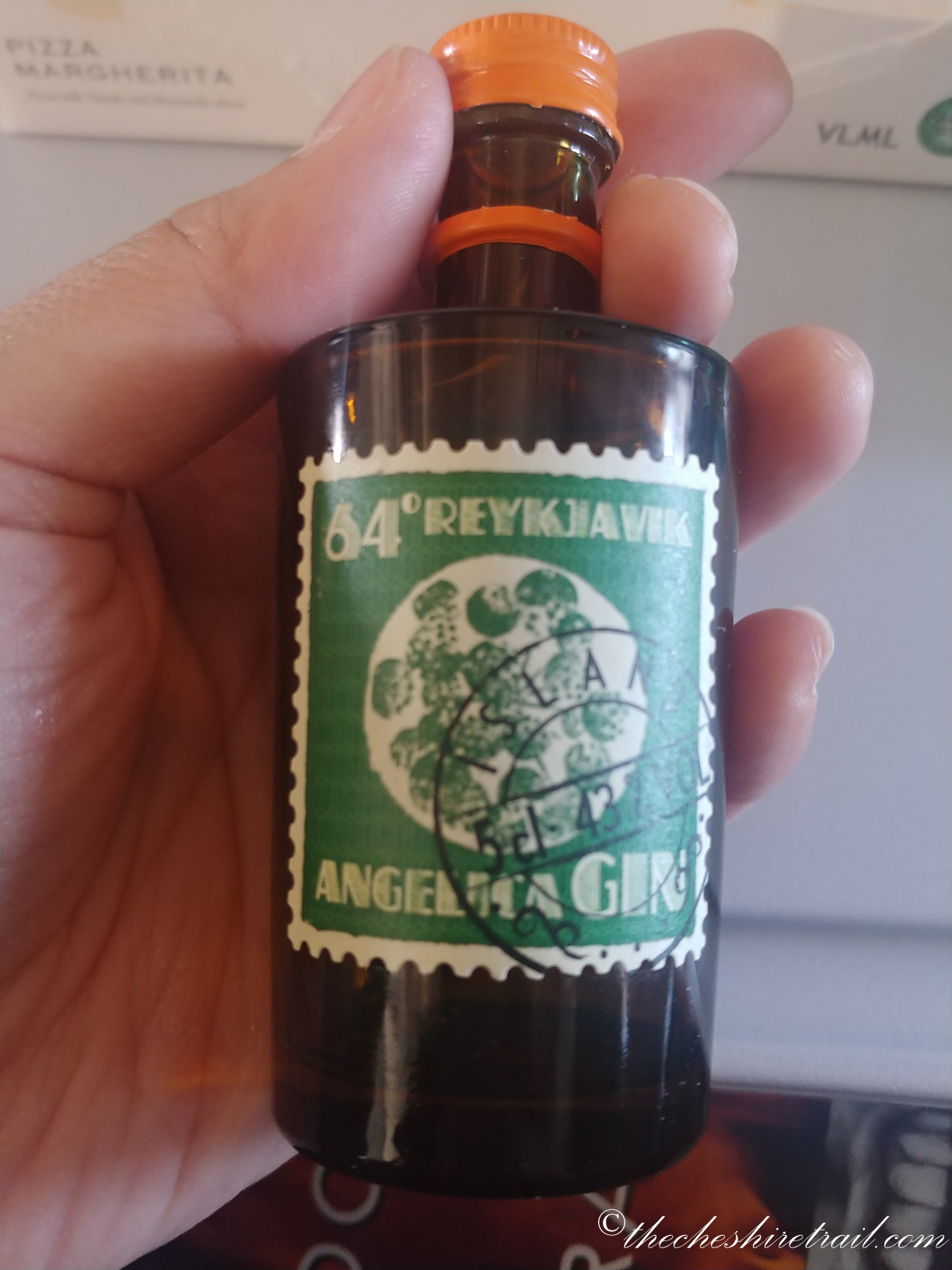 I landed in Iceland 16 hours after I boarded a plane for an 8-hour flight. Time zone change wreaks havoc on my brain. It helped me ignore my throbbing ankle as I hobbled through the airport to get to the shuttle that will take me to my rental car. After a hazy few hours of trying to figure out if I was on the right shuttle (I was not), figuring out a way to call the rental place with my mobile phone, getting to the rental office, filling in paperwork, sitting through the rental car spiel, and taking a quick moment to figure out how to drive a car that was not mine, I was on the road. First stop was the grocery store. When travelling in a car, one needs car snacks, and coffee. At this point in my life, I will need a lot of coffee.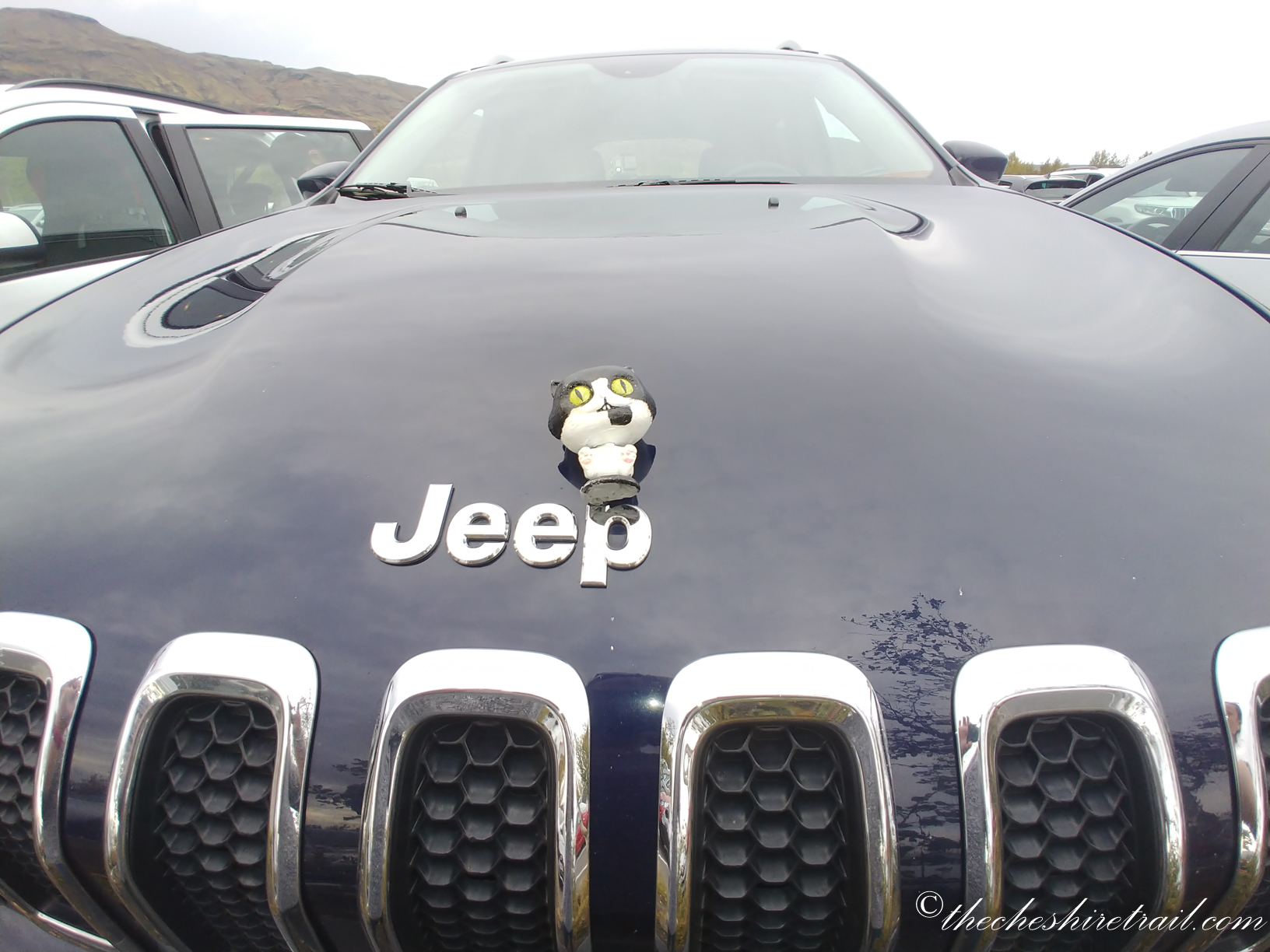 Reykjanes, the town southwest of the airport and where I picked up my rental car, looked quaintly dreary on a drizzly morning. The mood reminded me of every other Nordic movie I have seen on television. It made you think of floating in a muggy, gray soup but when you open the car window, the air was crisp and cool. I can taste the ocean. It is close, I just know it. Driving south from Reykjanes through Reykjavik made me nostalgic. I was just here with my friends a few years back. That was the trip that made me fall in love with the land and I had since longed to return (and plan to keep returning). I just got here and I am already planning my next trip. My first stop was Þingvellir (Thingvellir) National Park. Why not start off by seeing 2 tectonic plates in one stop? There's a visitor center with the requisite information booth, gift shop, and snack bar. The fall colors had just started coming in.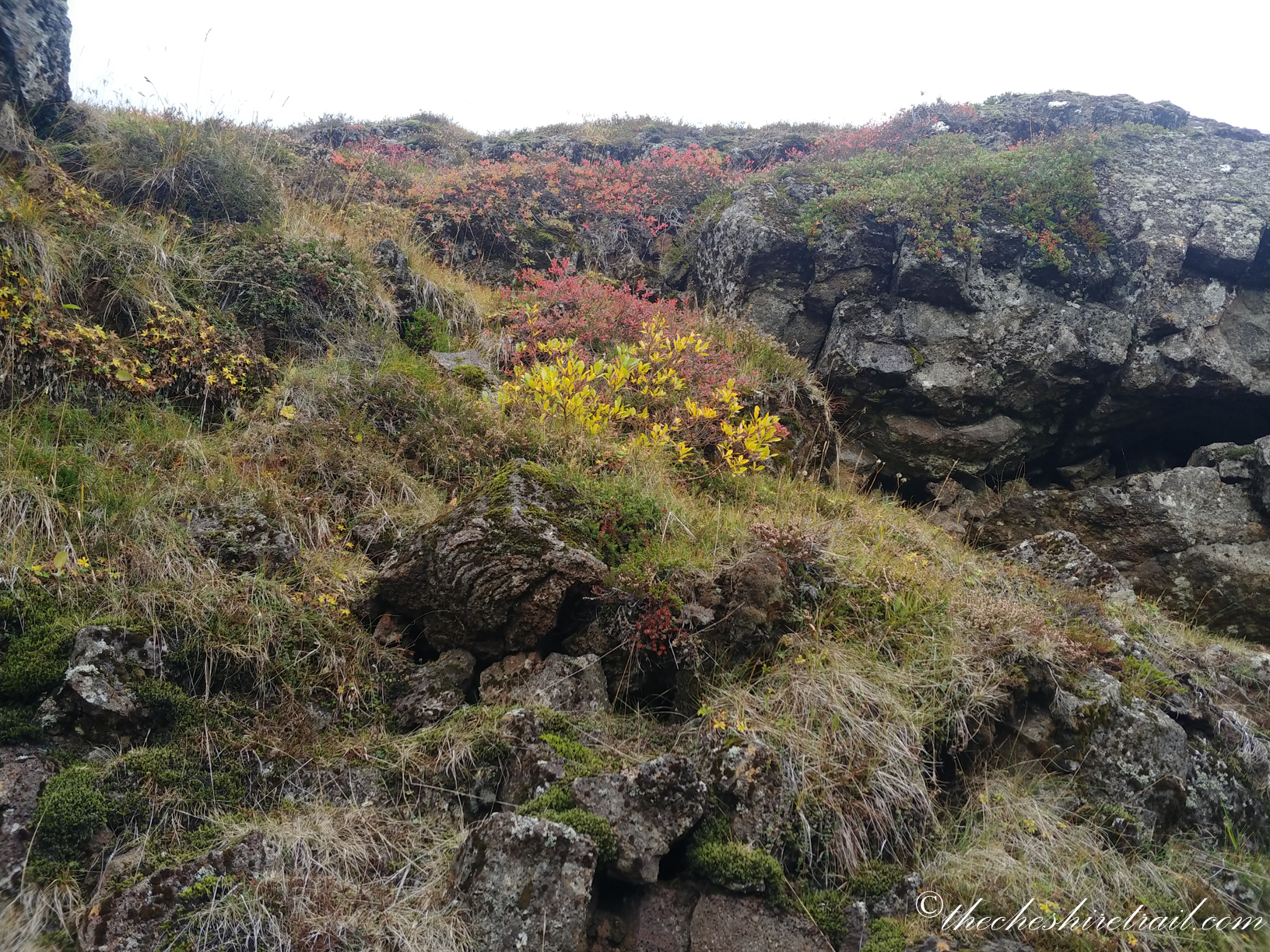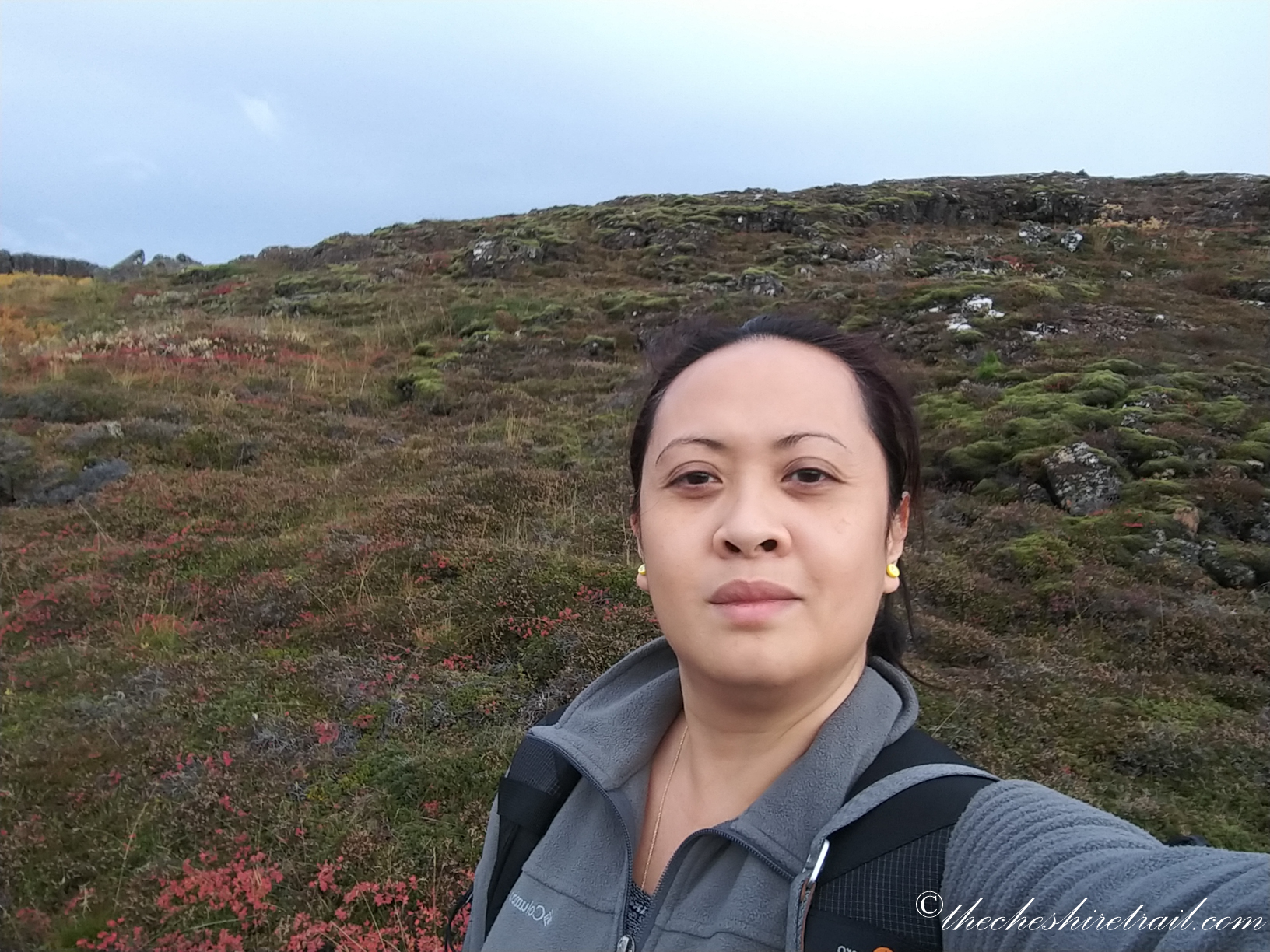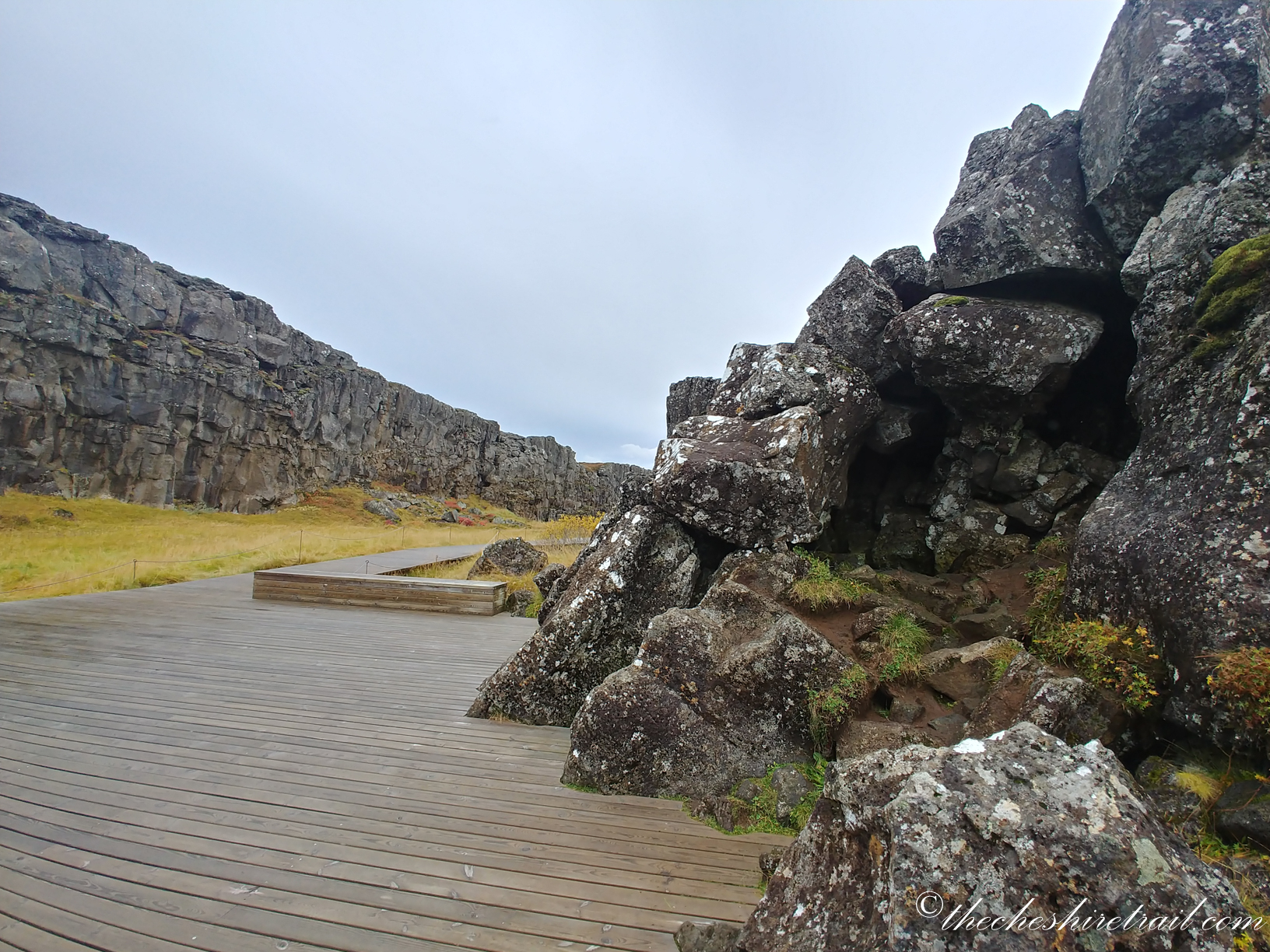 Oxararfoss was my first waterfall stop. It is not only a beauty of nature but a wonder of man's early ingenuity. The Oxara river that feeds the falls was actually channeled by men in the 9th century into the Almannagja ravine to provide water for the Icelandic Althing from as early as the 9th century.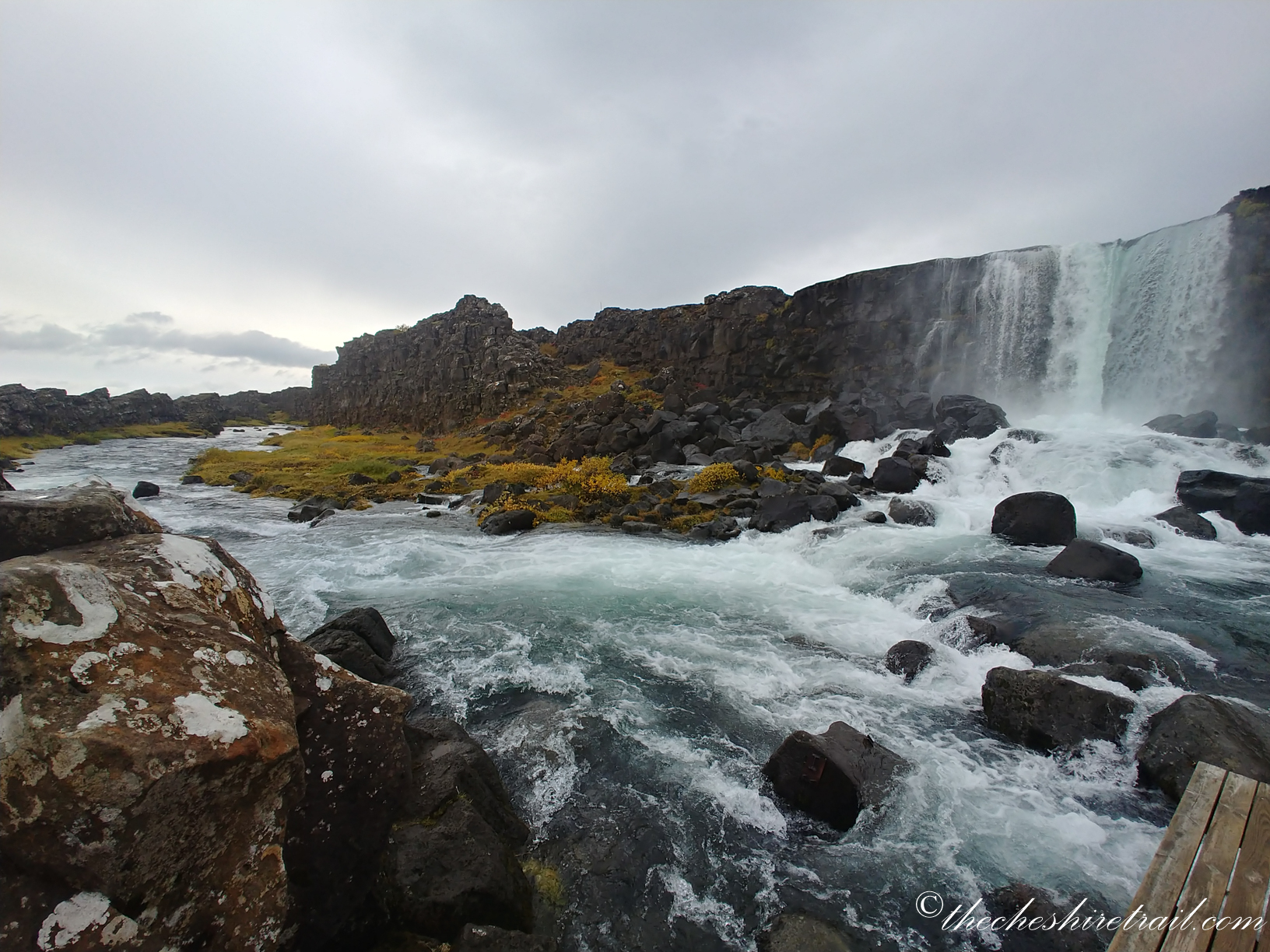 After a few hours hobbling around the park, I decided to make sandwiches in the car for a grab and go lunch and headed off to Strokkur hot springs to see water that went a different way – up. Geysir is Iceland's famous geyser as Old Faithful in Yellowstone is the United States'. The sulfur bubbling up from the hot springs filled the air with a smell like someone who had one too many deviled eggs decided to let rip a long one. Don't worry, the beautiful scenery will help you get over the smell pretty quickly. One lesson I learned: when it comes to geyser-watching, stay upwind.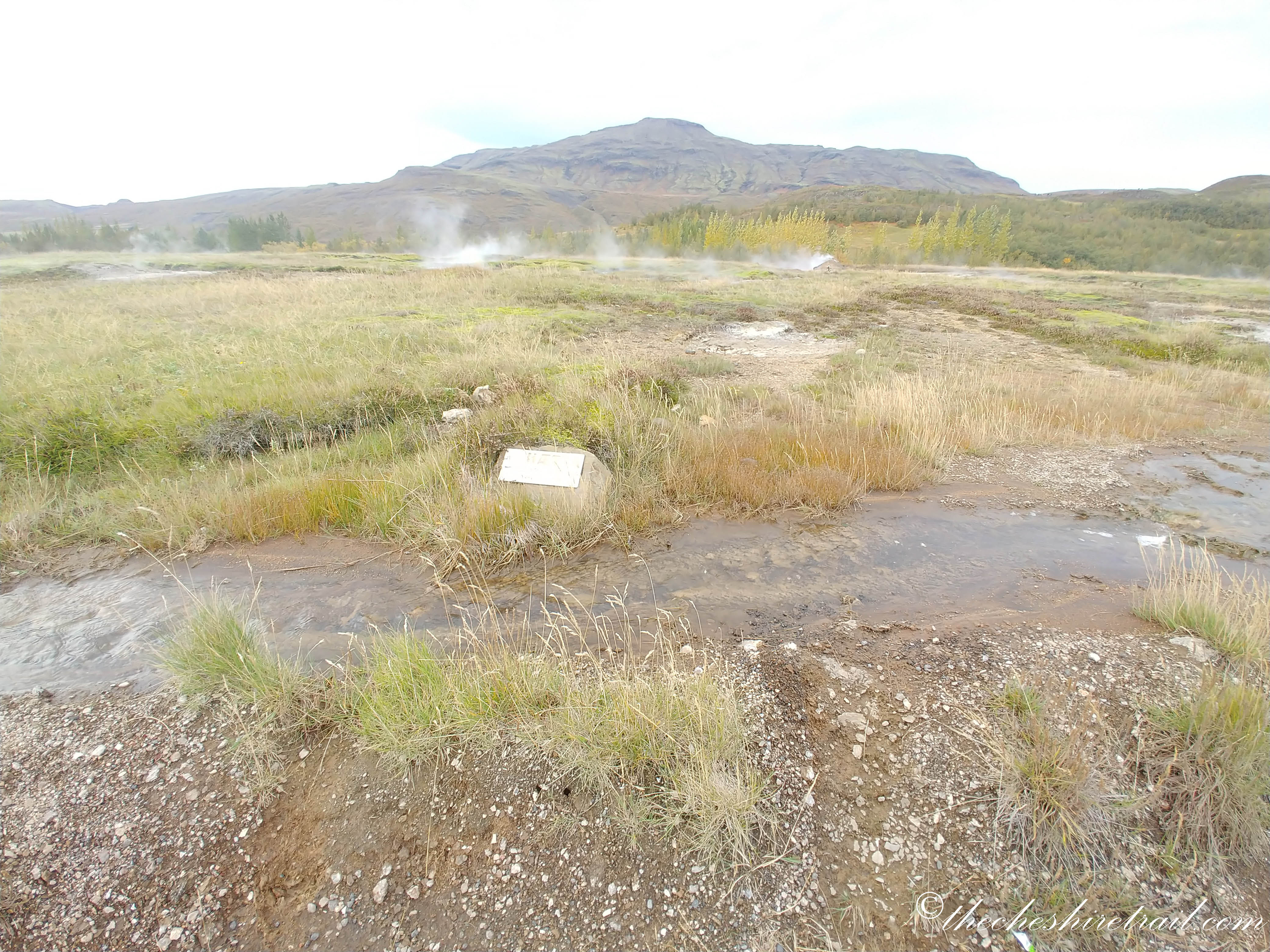 I spent a few minutes in the Geysir center shopping for some souvenirs and brought home a wool blanket. I also tried the ice cream. It was the late afternoon slump and I needed a quick sugar fix before I got back in the car. After surviving an 8-hour flight and limping around with a sore ankle, I deserved a treat. Besides, you shouldn't take Aleve on an empty stomach.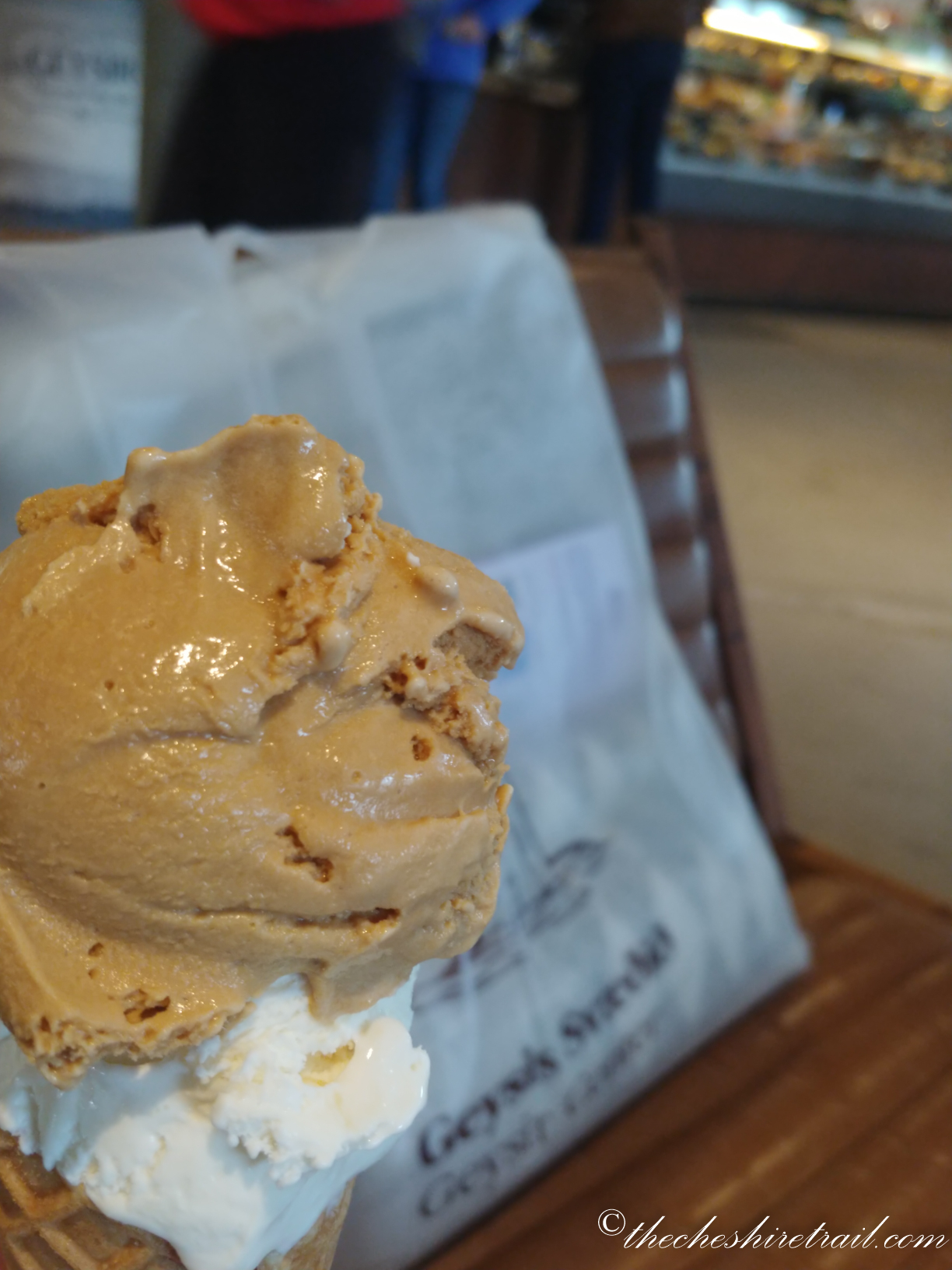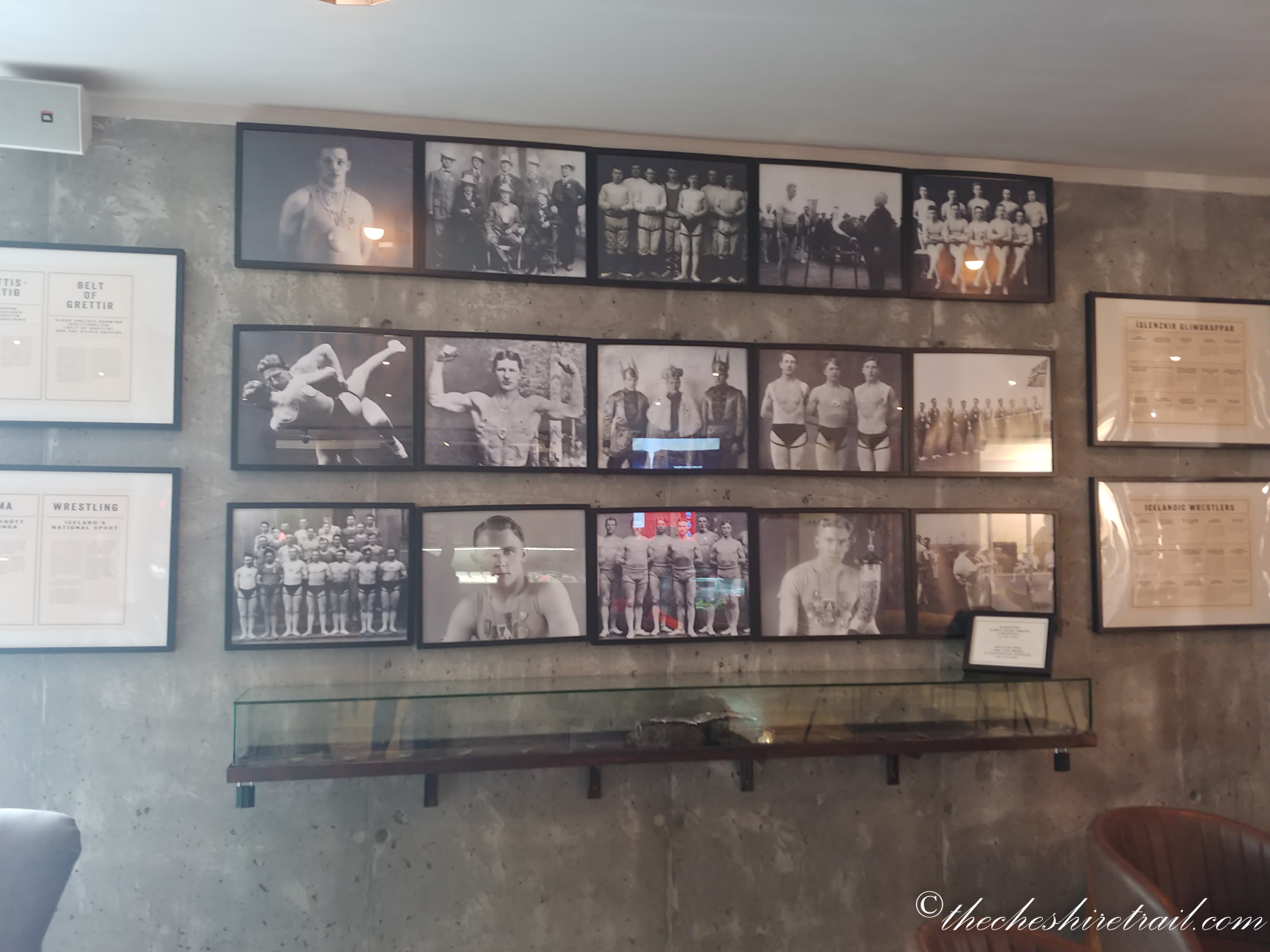 My next stop was Gulfoss, my second waterfall of the day. Its a tiered cataract located in the canyon of the Hvita river. There is a story about a lady named Sigríður Tómasdóttir, the daughter of Tómas Tómasson, who was so determined to preserve the waterfall and its natural beauty from development that she threatened to throw herself down the river. Despite the story being nothing other than propaganda, there is a monument to her somewhere along the trail to the falls.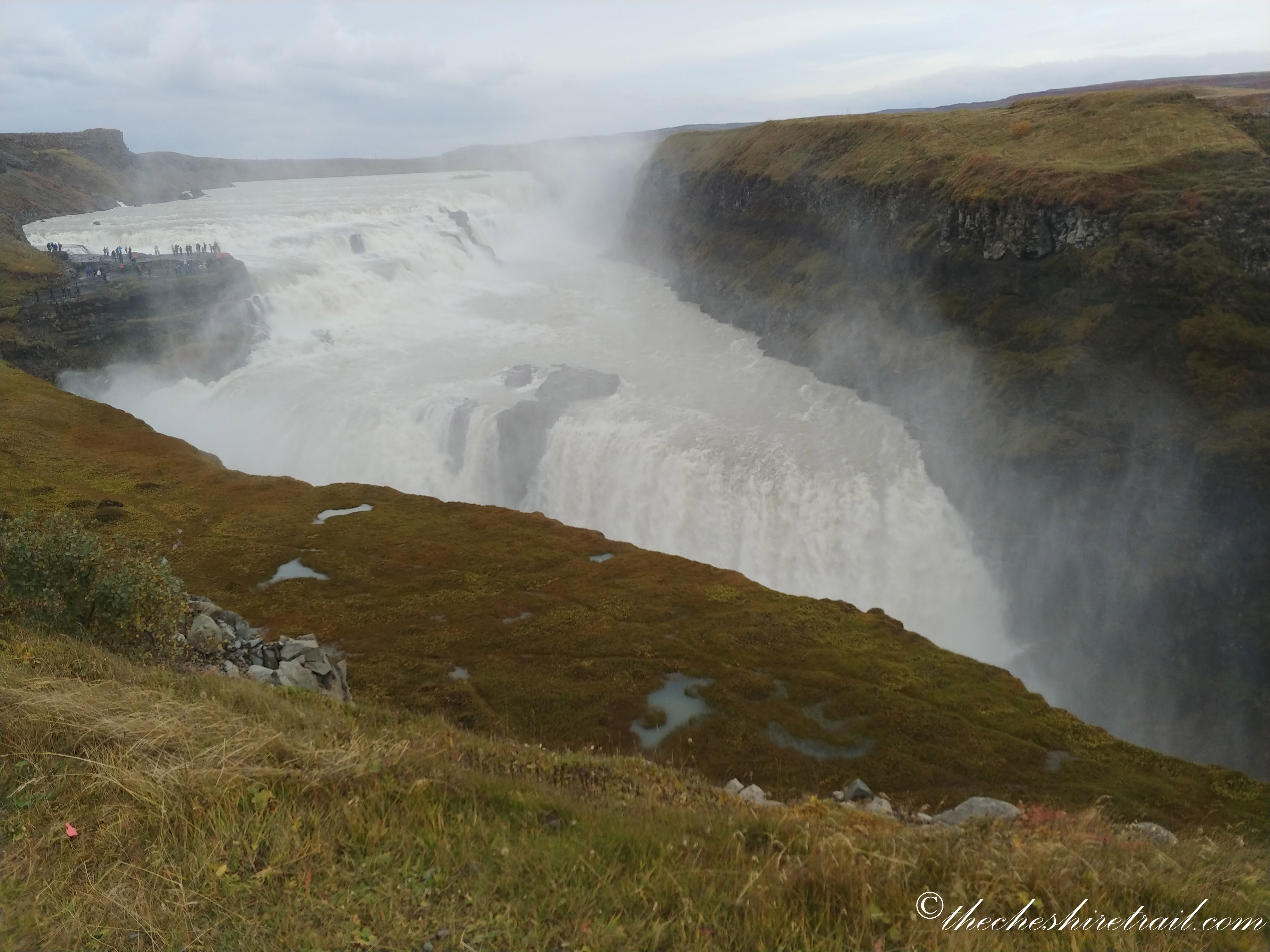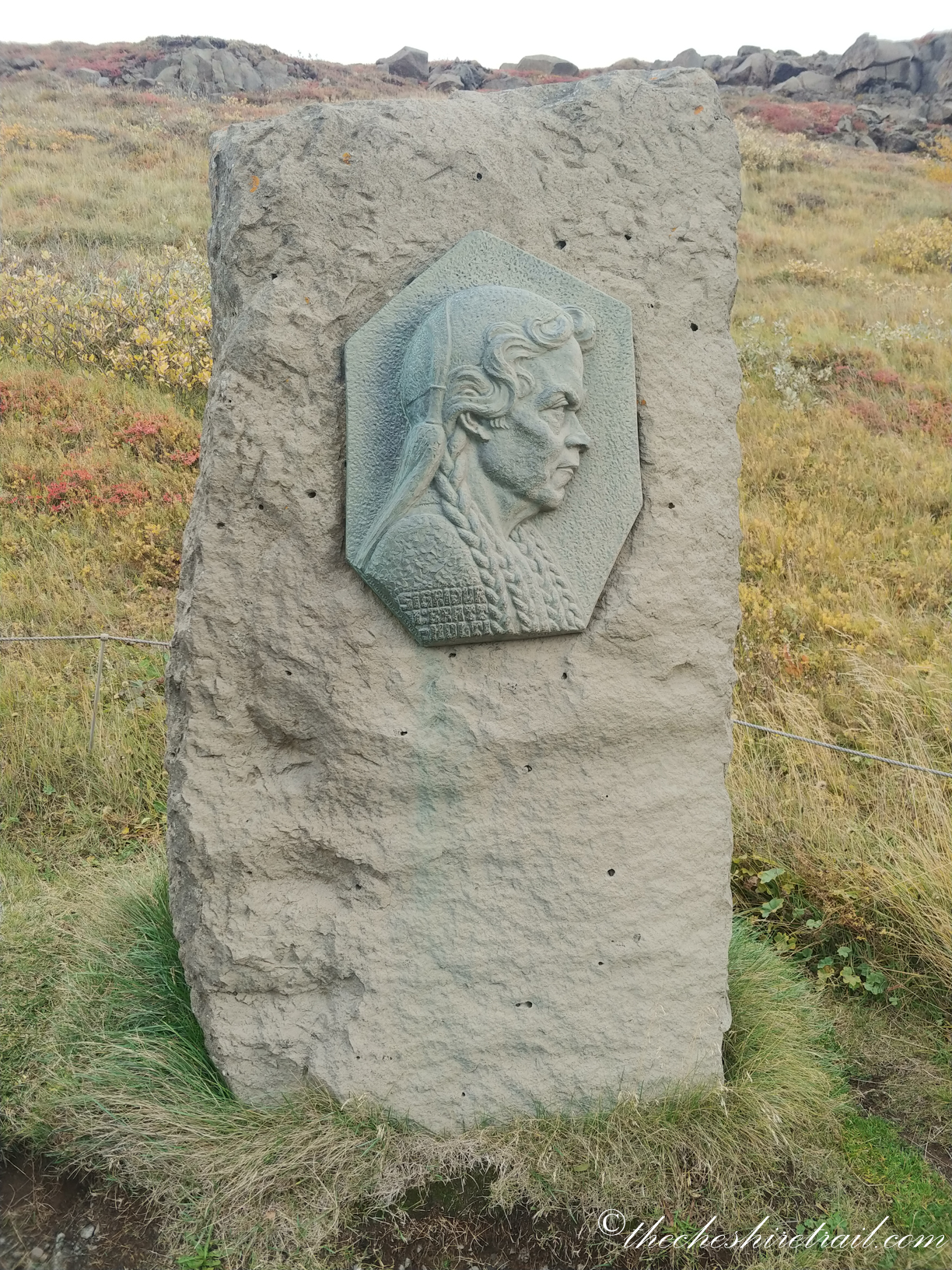 After enjoying the view and snapping a few more pictures, I was starting to feel the jetlag. Also, the Aleve was beginning to kick in. I fugured I should probably get to my last stop before I get too tired to drive. I hobbled back to my car and headed for my room for the night.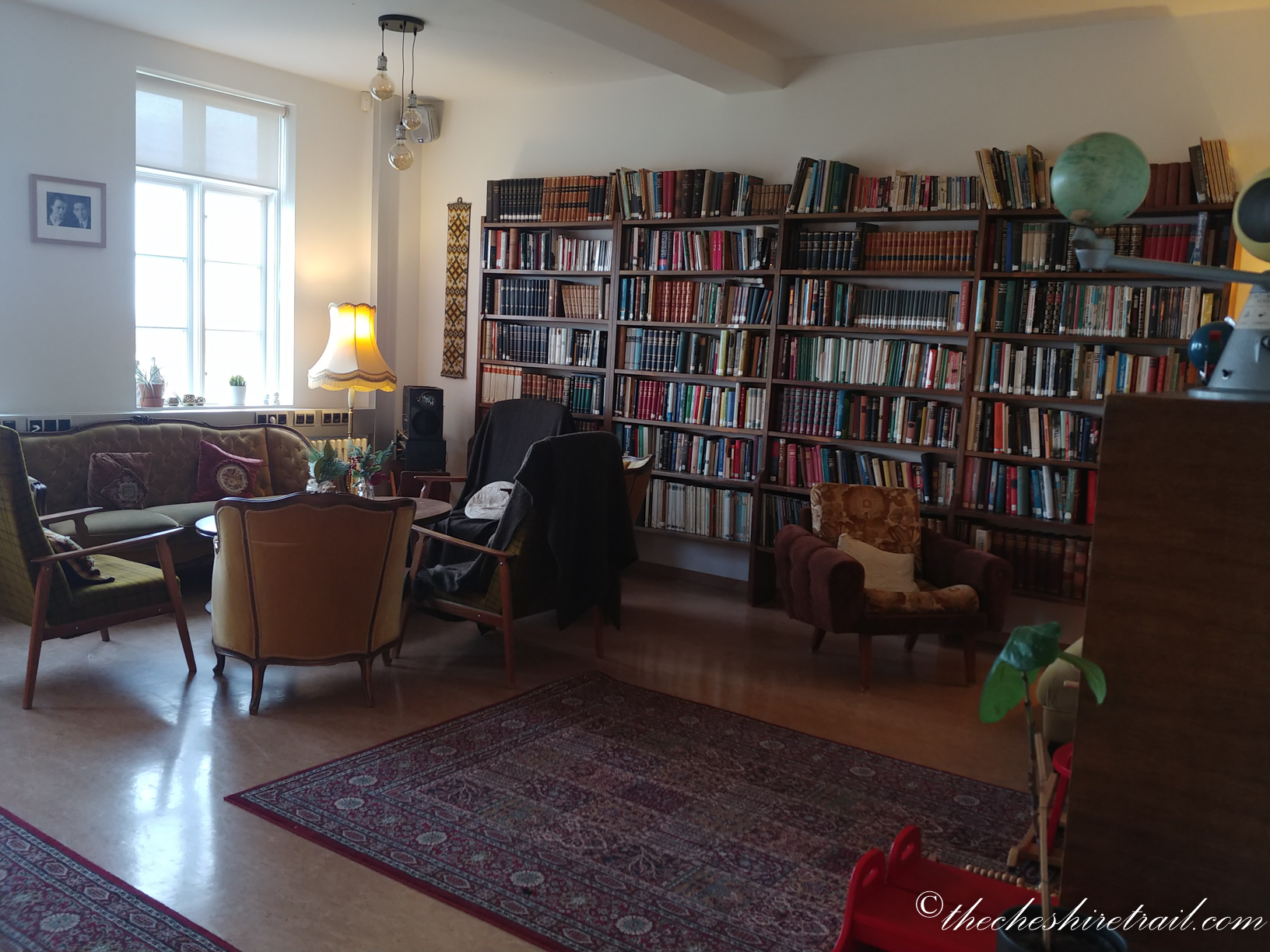 Heradsskolinn is a schoolhouse turned guesthouse in Laugarvatn built in 1928. It sits by a lake brimming with fish. There is a sign by the door before you enter, reminding guests that it is a shoes-off home. The floor is still the original 90+ year old polished wood. The current owners are determined to preserve its historic beauty for many more years.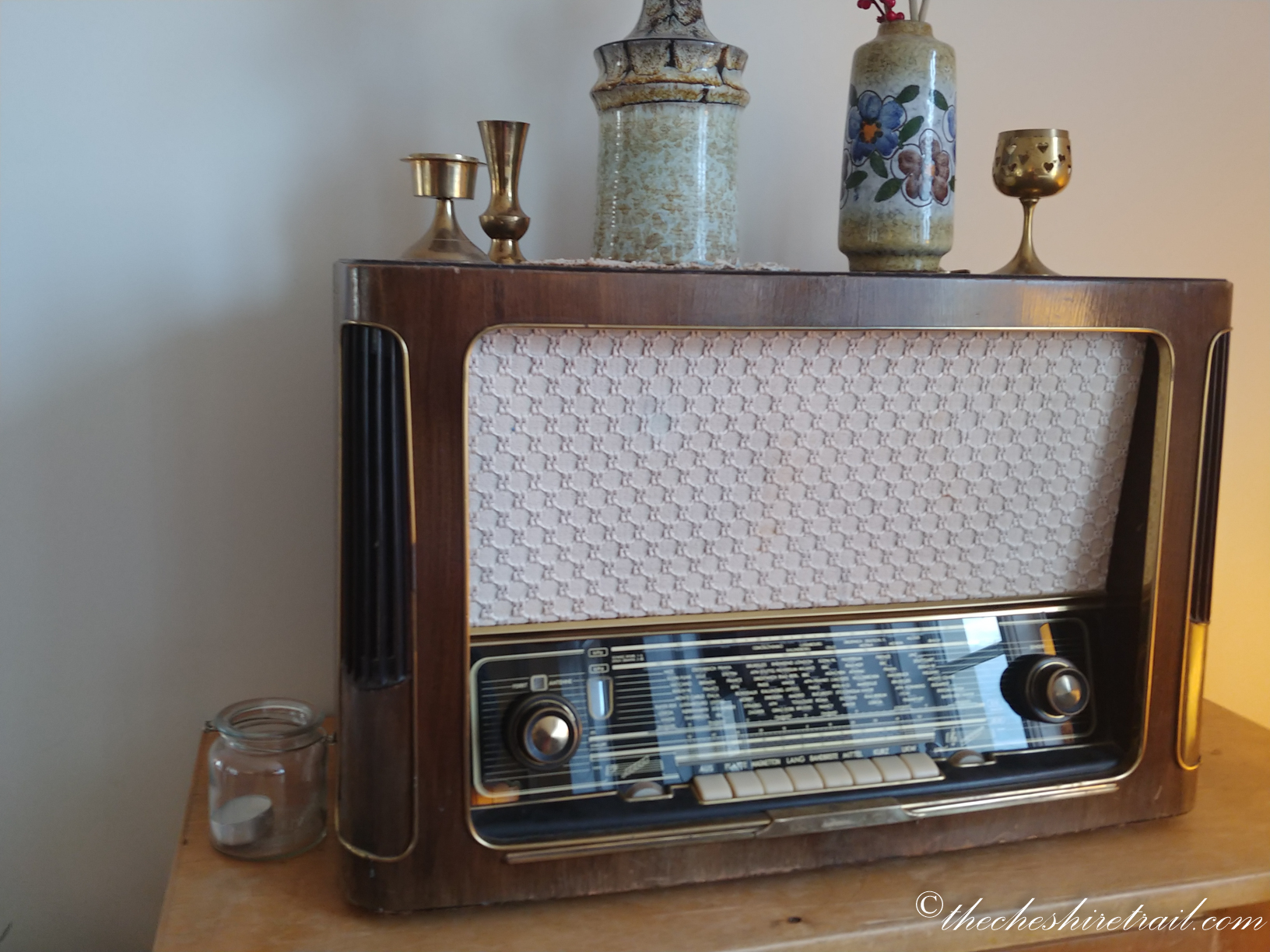 The furnishing and decor have been collected and preserved throughout the years. Stepping into the guesthouse felt like travelling back in time. The bookcases lining one of the walls in the reading area are filled with old tomes both in English and Icelandic. While looking around, I could not resist flipping through one of the weathered-looking volumes just to smell that old-book smell. It brought back many happy memories and comforting sensations from my childhood. The smell of yellowed pages are yet to be replicated by the latest Kindle model in the market.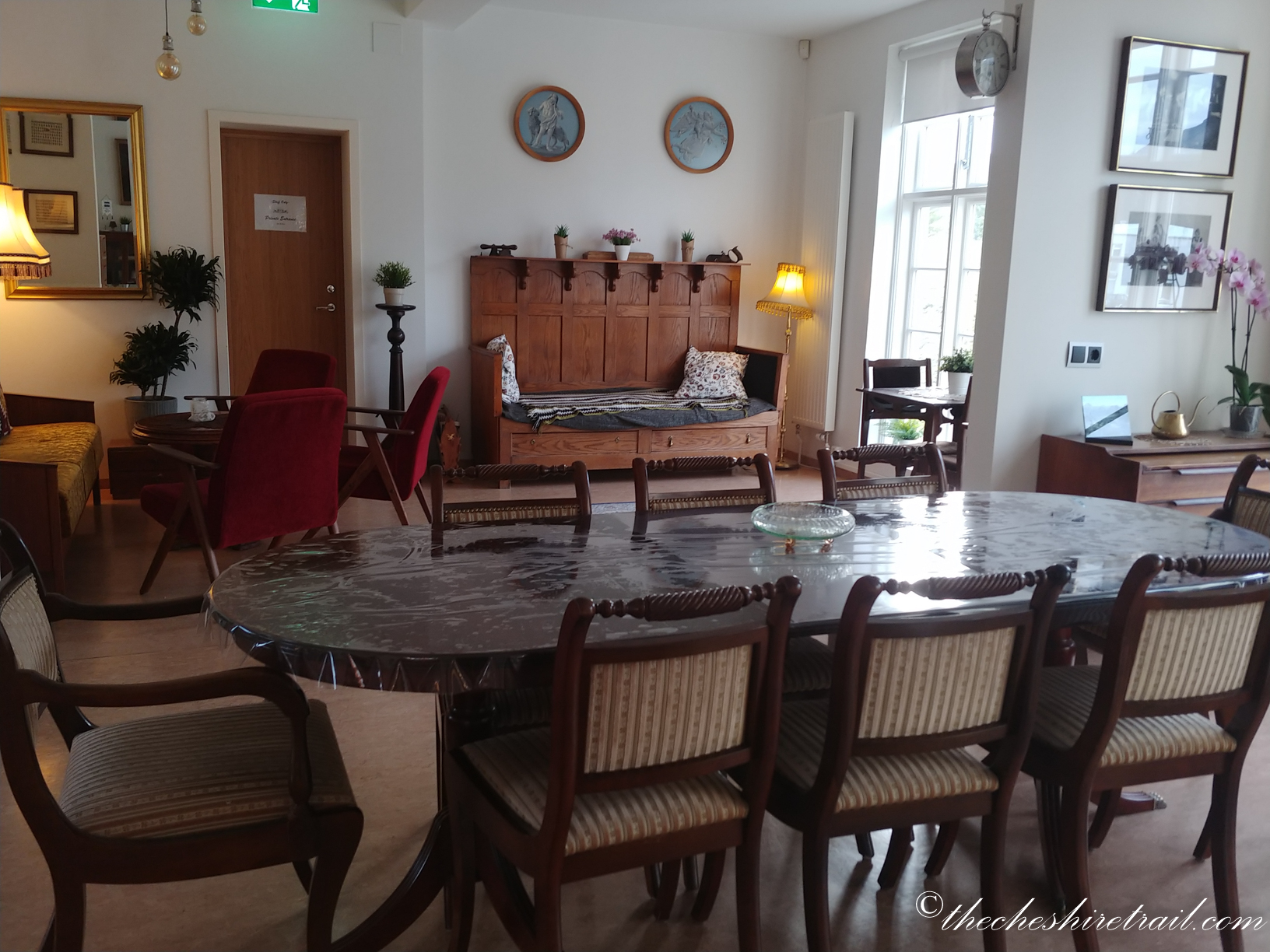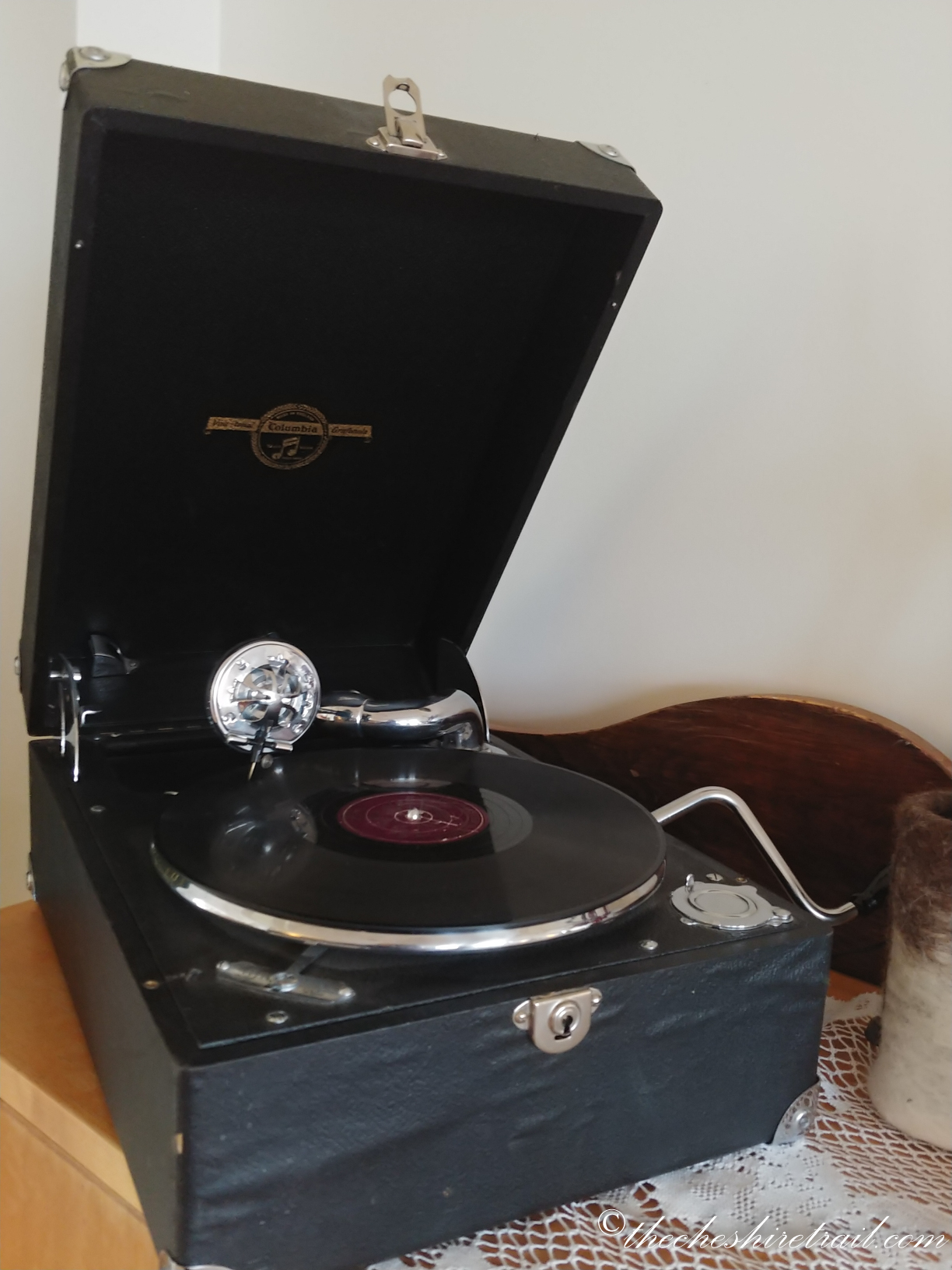 For dinner, I was thinking of ordering lamb. In a land where sheep outnumber Iclanders, lamb is more of a staple food. However, the restaurant staff were enthusing about the fish. As it turns out, the fish being served tonight, as with every other night, was fished from the lake I could see just outside the window. I am an island girl at heart after all. I cannot pass up good fish. I had to have it for dinner.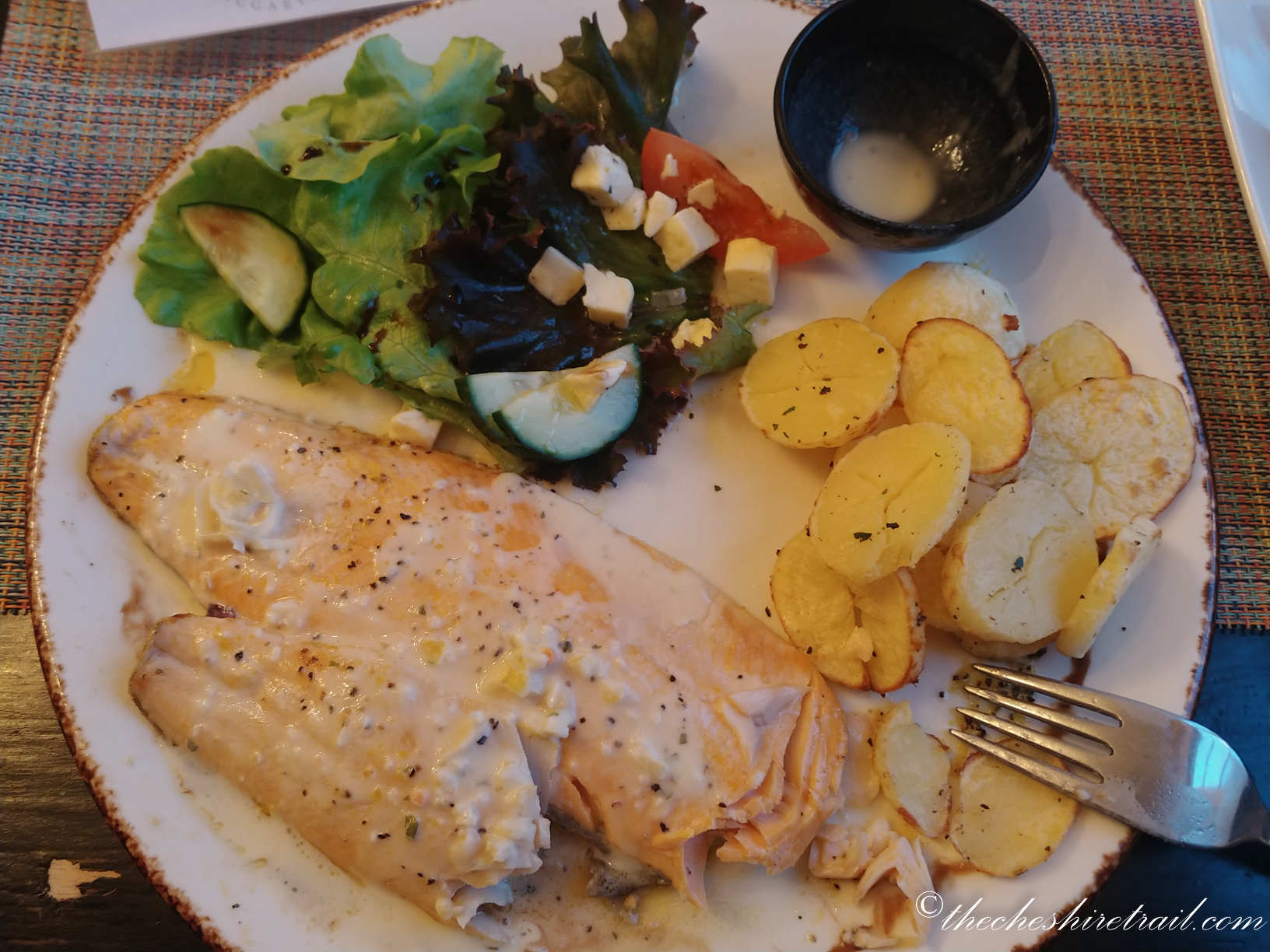 Now that I was finally full with good food and good beer, my exhaustion from today's plane ride finally came knocking too loud for me to ignore. I finally settled in for the evening. Besides, how can I even resist this really comfy looking setup?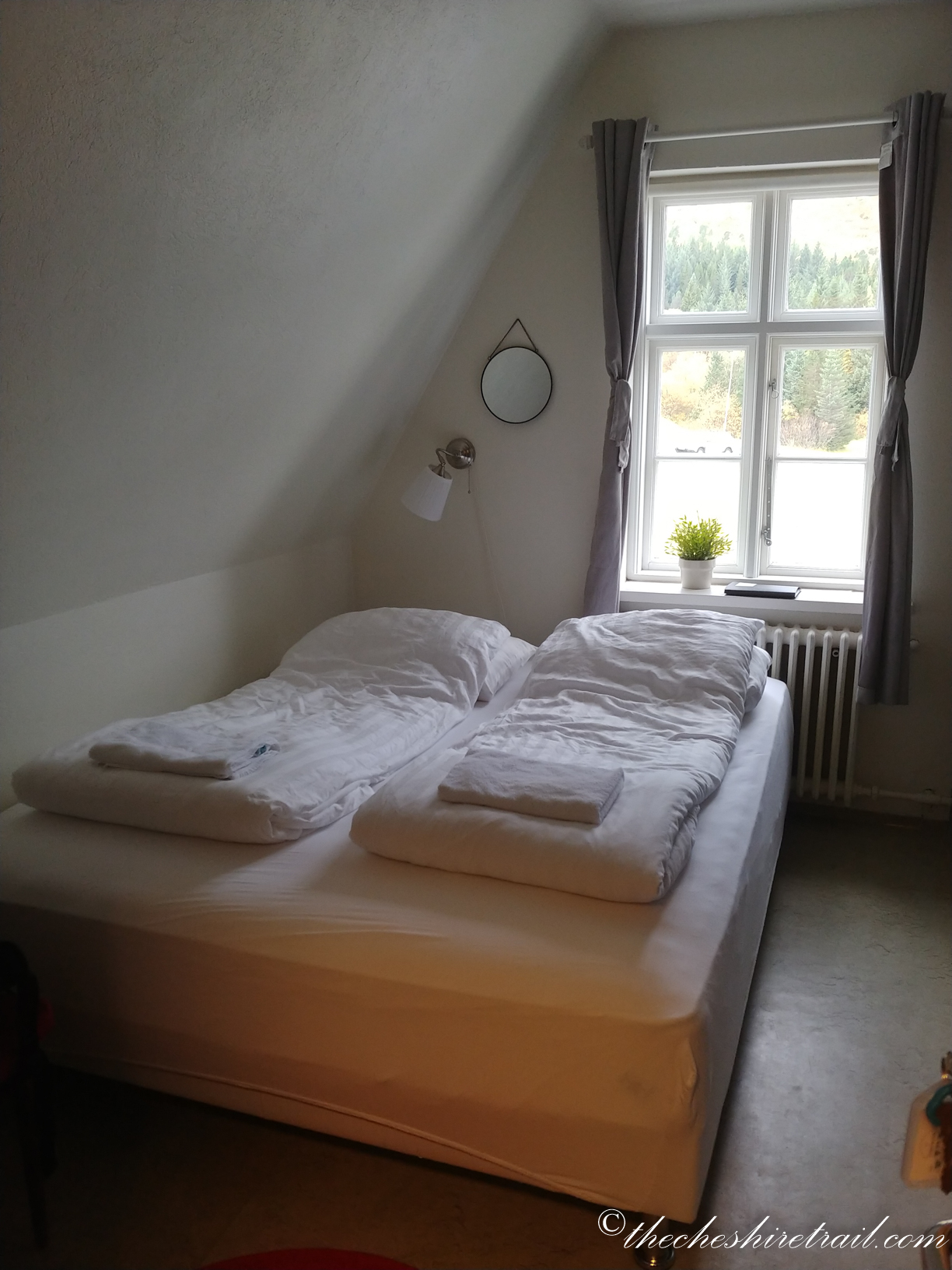 I am already excited to wake up in the morning to the gorgeous view outside my window. Time to recharge my gear and my self. First day of my first major solo trip down. Tomorrow, more adventures await.