I had always dreamed of building a miniature city of sorts. I read a book once about how to build a miniature house in a bottle. I fantasized and planned that one day I would find the perfect house to shrink down to size and keep in a bottle. I would probably stare at it all day, imagining myself shrinking like Alice after drinking from the mysterious bottle, living in that little house.
One day, I realized that I could do the next best thing with a tilt-shift lens. I had been playing with my Rokinon Tilt-Shift Lens for a few years now. I use it mostly to take better photos of buildings and do reflection shots from windows without seeing my reflection. I knew you could use it to take "miniature effect" photos and I wanted to figure out how and try it for myself.
The trick works best from a high place. The Space Needle had finally reopened after a major renovation although there were still some sections closed off and being worked on. I stepped out onto the glass-encased viewing platform and snapped away.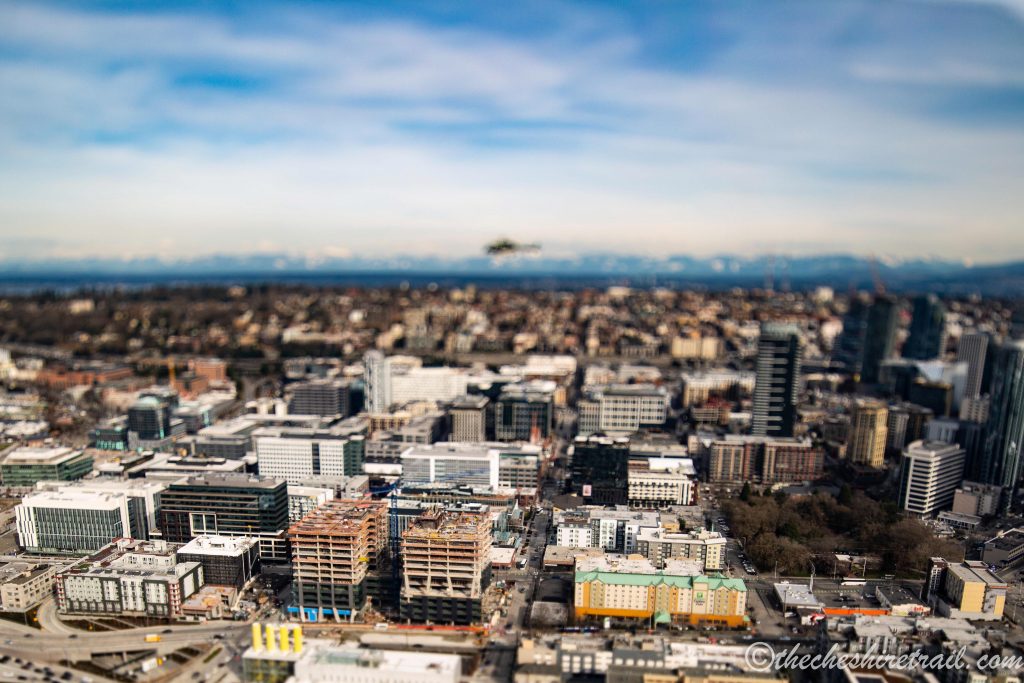 It took some trial and error before I figured out the perfect combination of narrow depth of field and tilting the lens.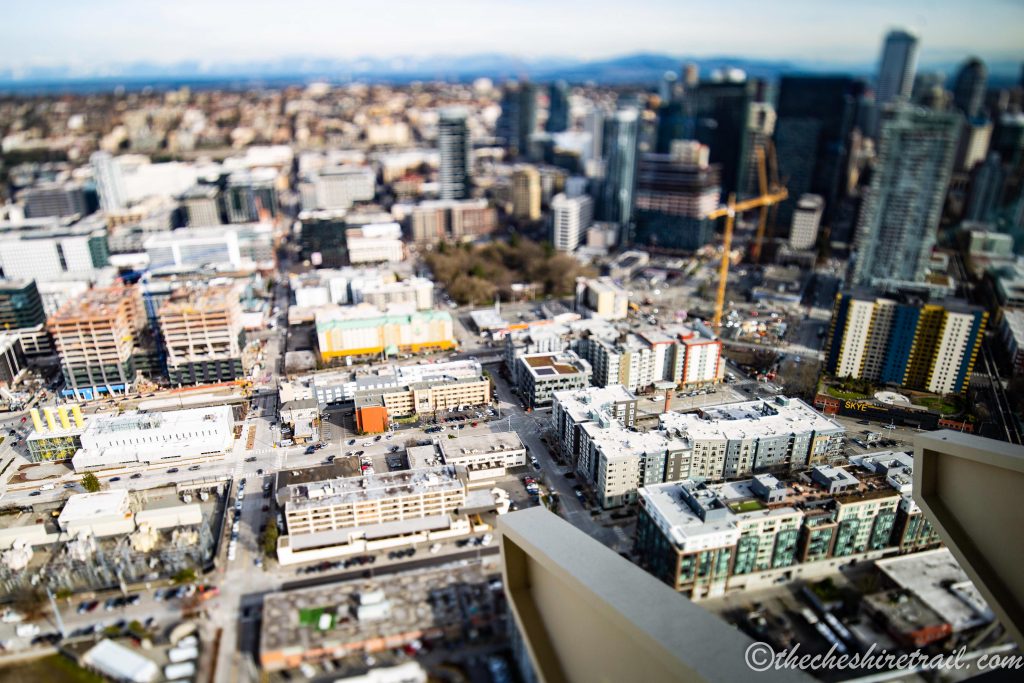 It was so much fun. I could see it was turning out well from the camera's screen but I knew I would see it better on a bigger screen when I got home to get the images on my computer.
I spent a few more minutes up in the view deck then sat down at the snack bar for some lunch. It was a lovely time spent people-watching. I did one final walk and took a few more shots then headed back down to catch the monorail back to downtown.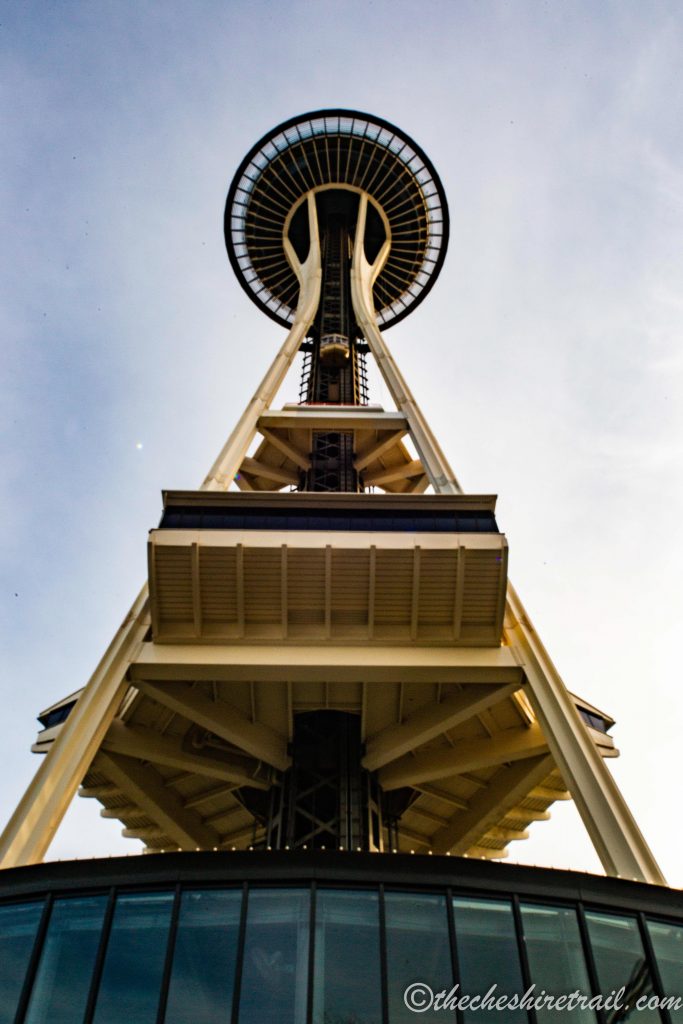 I also managed to catch this gem of a shot before I headed home for the day.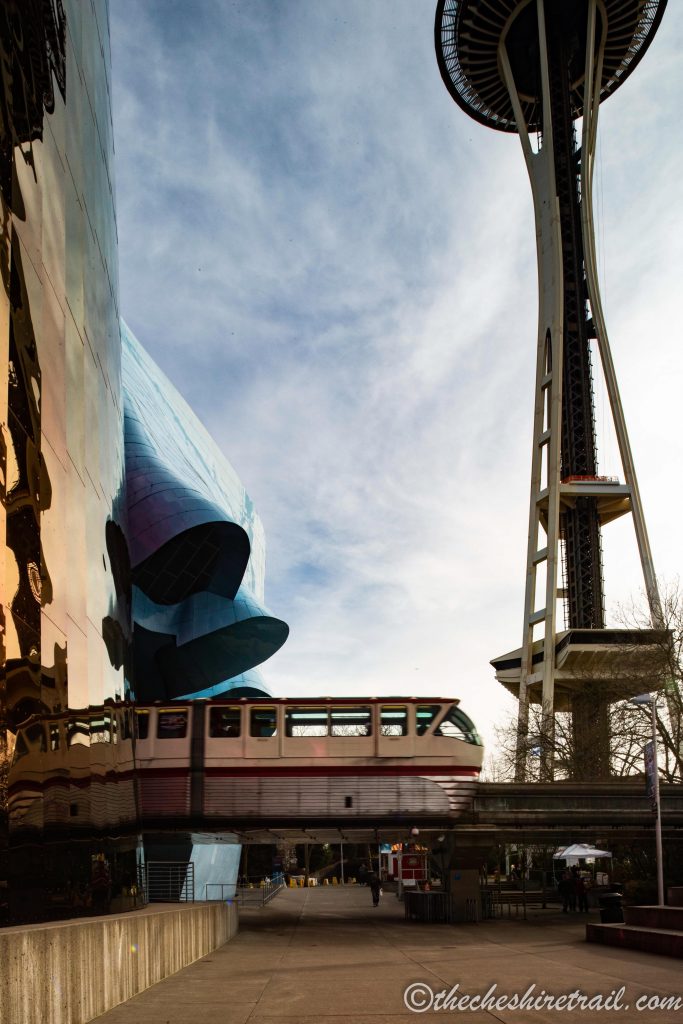 This last one actually got turned into a piece of Photoshop art that now graces my office and reminds me of all the pretty places out there that I can't wait to see, snap, and share with everyone.